Photographer Terry Willis is March featured artist at RWC
Kilmarnock artist to display works from Mediterranean trip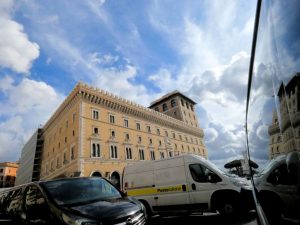 The cancer that was supposed to kill Terry Willis actually allowed her to reinvent herself as a gifted photographer.
Diagnosed with cancer in 2007, the Kilmarnock artist was told to get her affairs in order. At the same time, she was going through a divorce.
She had a disposable camera, so she took pictures while spending time in a local park. The camera is what brought her through her struggles and was her saving grace through such a traumatic time.
Willis' photography exhibition, "Part of a Journey," will be on display for the month of March at Rappahannock Westminster-Canterbury.
"When you are told you have cancer, it's a horrifying sound," she said. "And then, you have to ask yourself, 'Am I going to let this beat me or am I going to beat it?' I was told I had a 50/50 chance of living. I decided I wanted to live to see my grandchildren. We have a better view when in darkness – to press forward when no one else is around. But our God, our creator, is always around."
Born and raised in Plainfield, N.J., Willis decided she needed to get out of the city. She was going to move to Florida, but had family in Virginia.
"They said, 'Before you move, come visit.' I visited Kilmarnock and never left."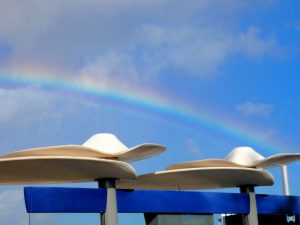 It was here that she took a painting class and met her photography mentor, Richard Welton. He taught her the technical side of photography.
"He took me under his wing and was astounded at the photos I captured with a disposable camera. I eventually purchased a nice Lumix camera."
In 2014, Willis published "Through the Eyes of Healing," a poetic journey featuring her photography and expressive prose about her hardships and spiritual awakening.
Photographing and now painting mostly landscapes and flowers, Willis was thrilled to have an opportunity to go to Europe as a 55thbirthday gift to herself last year.
"I have dreamed of going to Europe since I was 14," she said. "The theme of my exhibit will be about the journey."
Willis' photography will be on display 9 a.m.-5 p.m. daily throughout March in Rappahannock Westminster-Canterbury's Gallery Hall.
Share This Story, Choose Your Platform!