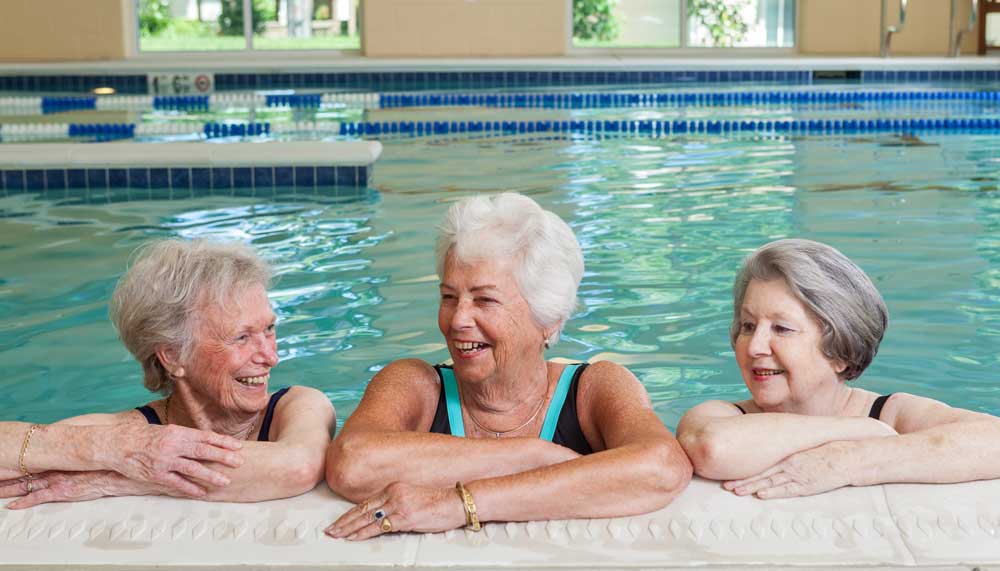 Stay Fit and Healthy and
Live Life to its Fullest.
At RWC, four out of five residents take part in one or more of our fitness activities at our state-of-the-art Life Enrichment Center. Take a virtual tour now! And we want to help you live life to its fullest.
Living Well at RWC features a personalized approach to total wellness. Our health and fitness professionals meet one-on-one with all new residents to design an individual wellness program that will help them create and sustain a healthy lifestyle.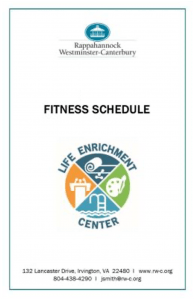 In a typical month you'll be able to choose from activities including:
Yoga
Tai Chi
Strength-and-balance exercises
Low-impact aerobics
Aquatic activities
About 85 percent of our residents participate in some kind of exercise routine.
Fitness Class Levels & Descriptions
You can also get your physical activity outdoors on our beautiful wooded campus. Go kayaking, canoeing or fishing on our lake. Or take a trail walk or run on more than two miles of hard-surface and groomed trails on the campus. Golf and tennis is also available nearby.
RWC also offers special programs for people with special needs including our Fit to Move classes for folks with Parkinson's disease.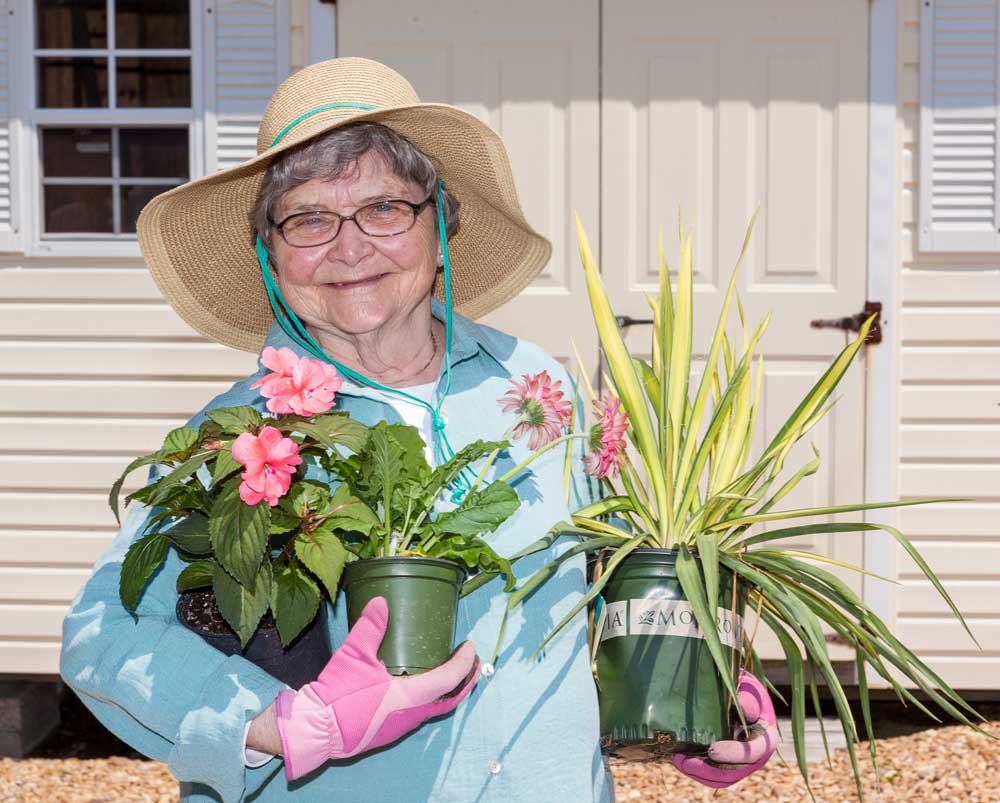 Keep your Mind, Body and Spirit Active
There are many activities and events at RWC centering around health, fitness and wellness. One very popular is our Mind & Muscle Series recognized by the International Council on Active Aging as a superior program focused on total wellness. Held in late summer and early fall, the programs typically fall on the first Monday of every month unless it's a holiday. This and many other such activities at RWC are free and open to the community.
Our dining room always offer delicious and nutritious choices for every meal including options for residents with special dietary needs.
Additionally, there are many opportunities for our residents to feed their souls. Rappahannock Westminster-Canterbury Inc. is a Virginia nonprofit corporation affiliated with the Episcopal and Presbyterian churches. We have a full-time chaplain on staff and offer weekly Bible study and worship services.
Events
RWC has something going on nearly every day for residents. Our Gazebo Gazette newsletter details many of these opportunities and the calendar within the Gazette lets you see everything at a glance. Additionally, many of our events such as our monthly art exhibitions are open to the community. We also offer our sought after Viewpoints speaker series in the spring (shown here is 2017 Viewpoints speaker Laurie McCord, a Laura Bush staffer) and Mind & Muscle series in the summer and early fall. These are open via reservation, but space is limited! Our campus and staff are always available for anyone wishing to come for lunch and tour by calling 804-438-4000.
Check our calendar for upcoming events.