Resident Newsletter
Our newsletter, Gazebo Gazette, maps out all of our resident events each month. Click here to read the latest news!
Gazebo Gazette Archives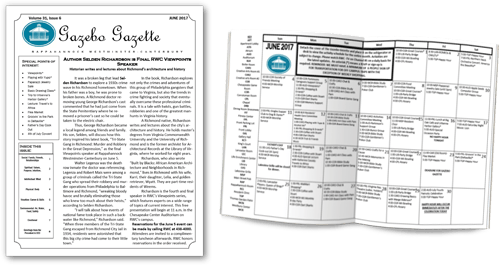 Amenities
RWC residents appreciate the ease of having many conveniences right here in our Chesapeake Center.
Click on this brochure of our amenities including housing options and a campus map.
Banking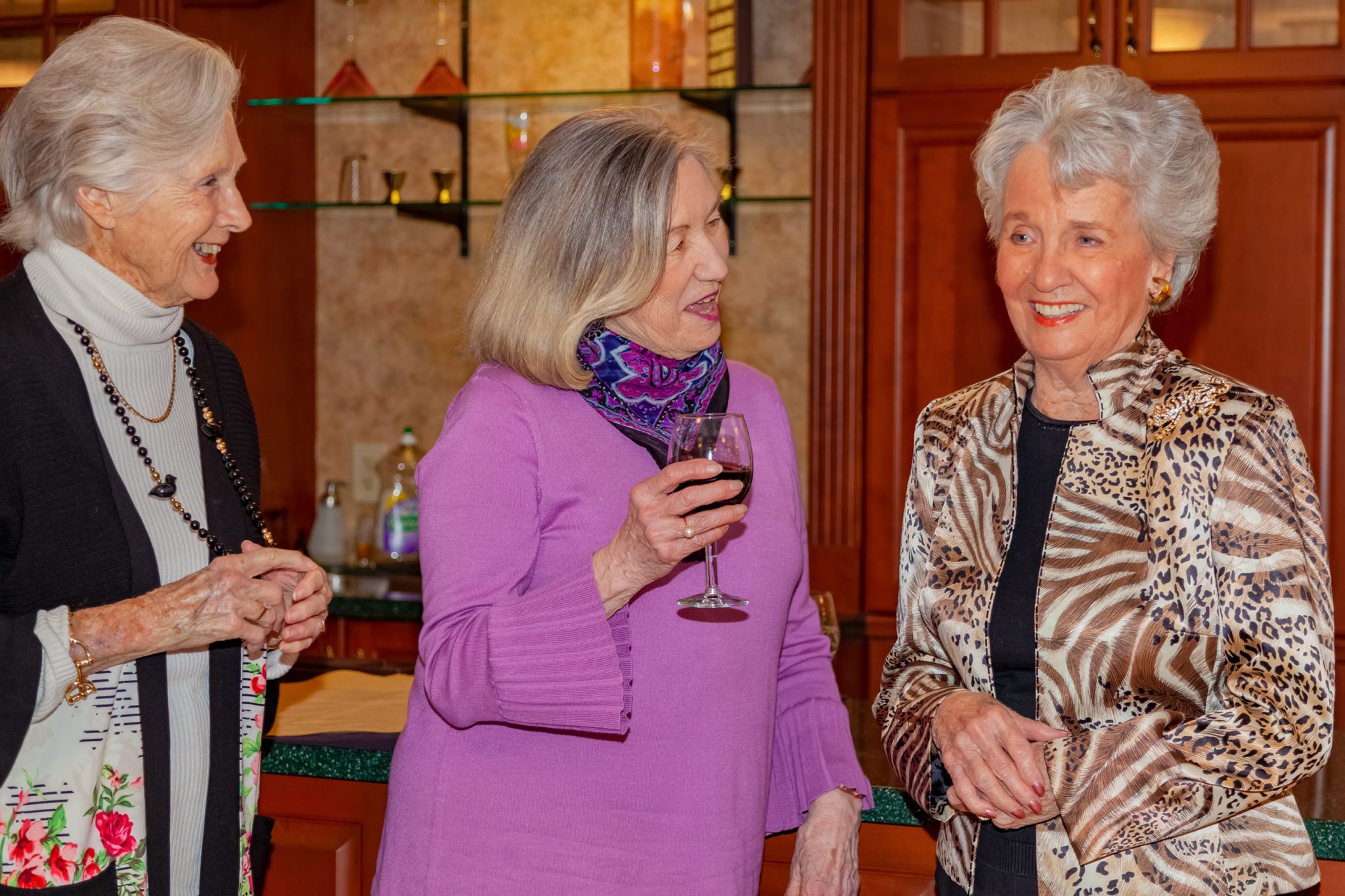 Chesapeake Bank has a teller on duty 9 a.m. – 2 p.m. Mondays through Fridays. Safe deposit boxes are available on site.
Concierge
RWC's concierge service can help with chores like picking up groceries, driving you to the airport or planning a party. RWC residents pay a fee for most services.
Front Desk
Available 7 days a week
Managed by a receptionist 6:30 a.m. – 11 p.m. daily, the front desk is the main hub for in-house mailboxes, stamps, metered mail, UPS and FedEx pick-up, dry cleaning pick-up and delivery, guest room reservations and always, a friendly greeting.
Hair Salon & Spa
Men and women can set up routine hair appointments from shampoos and trims to cuts, styles and perms from our licensed stylists Mondays through Fridays. Facials, massages, manicures and pedicures are available by appointment.
The Pub
Enjoy drinks or catch the game with friends! Regular pub happenings include weekend Happy Hours.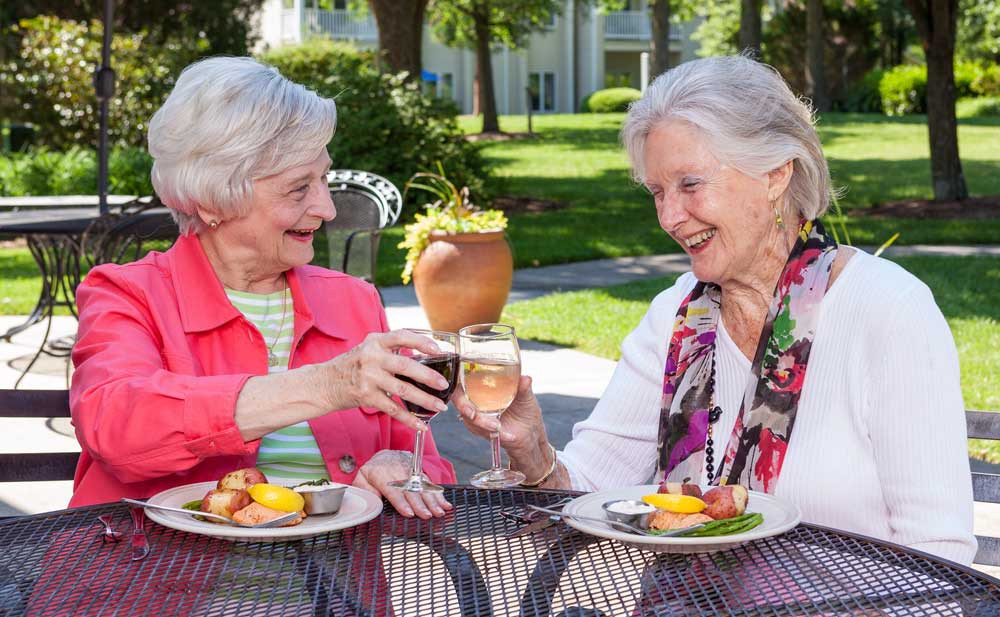 Eat In or Dine Out? You Can Do Both at RWC.
We hear from our residents that fine dining is a very important part of their social life and enjoyment so RWC delivers.
Casual dining inside and out is available daily in the Lakeside Grille, where may select from a number of tasty main courses, appetizers, soups and desserts prepared by a chef.
The Grille and its outdoor patio look out on Wood Duck Lake, where wildlife such as deer, ospreys and ducks can be spotted.
The more formal Lancaster Room is available for dinner reservations on Friday and Saturday or for Sunday brunch. Additionally, RWC is one of the few area communities to offer Grind Dining™ – an innovative culinary technique involving preparing and presenting food in a way that retains the taste, texture, nutrition and consistency of regular menu items for individuals with cognitive, neuromuscular and chewing disorders.
If you're on the go or simply wish to dine in your residence, RWC offers carry-out service for every meal. Additionally, every residence is equipped with a full kitchen to prepare meals just the way you like them.
Special areas can be reserved for occasions such as birthdays and anniversaries. RWC offers catering for special events—even in your home
Chef TV Flynn's fresh summer recipe
Chef TV Flynn's delicious fall recipe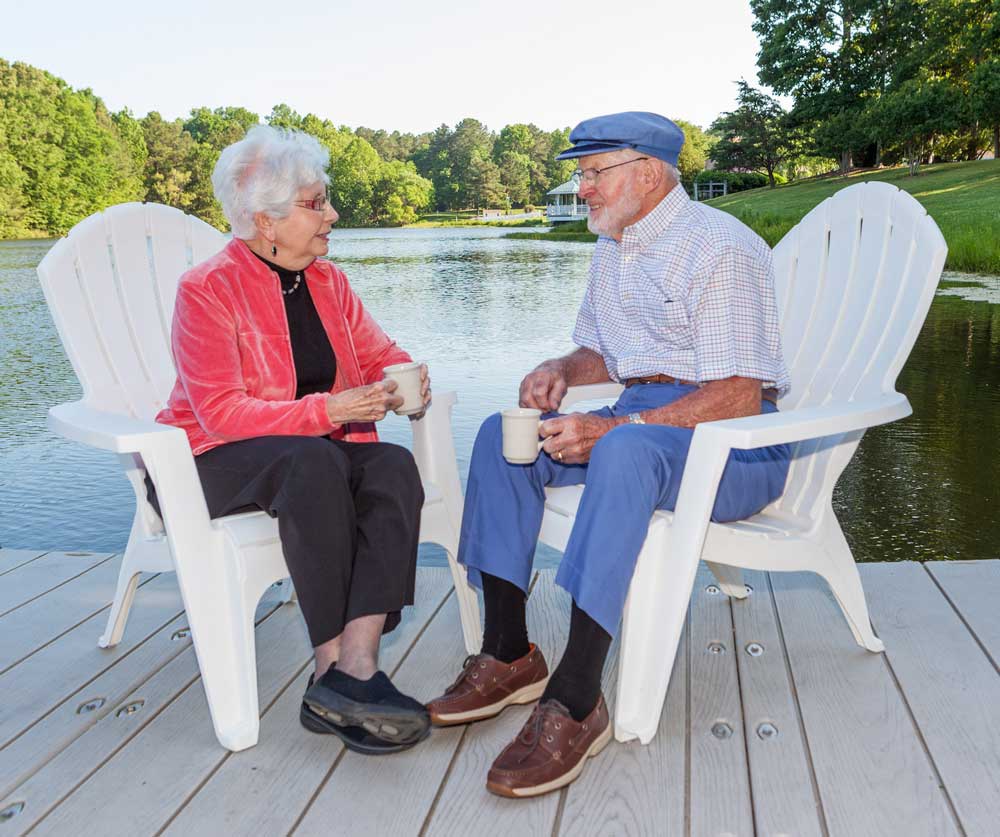 At RWC You Can Do as Little
or as Much as You Wish.
At RWC, the monthly calendar is full with senior activities such as art and acting classes, board and card games, lectures, music lessons, foreign language instruction, choir practice and shopping trips.
We are known for our popular Mind & Muscle Series recognized by the International Council on Active Aging as a superior program focused on total wellness and for our annual Viewpoints lectures.
The Viewpoints series debuted in 2002 and is much anticipated among RWC residents and the Northern Neck community. Past noteworthy speakers have included best-selling author David Baldacci, ABC News correspondent Ann Compton, White House photographer Michael Geissinger and many more.
RWC also offers frequent activity bus excursions to dining spots, museums, theaters and other destinations. If you need to shop but don't want the hassle of driving, RWC provides weekly transportation to local shopping venues where you can find groceries, gifts and household items.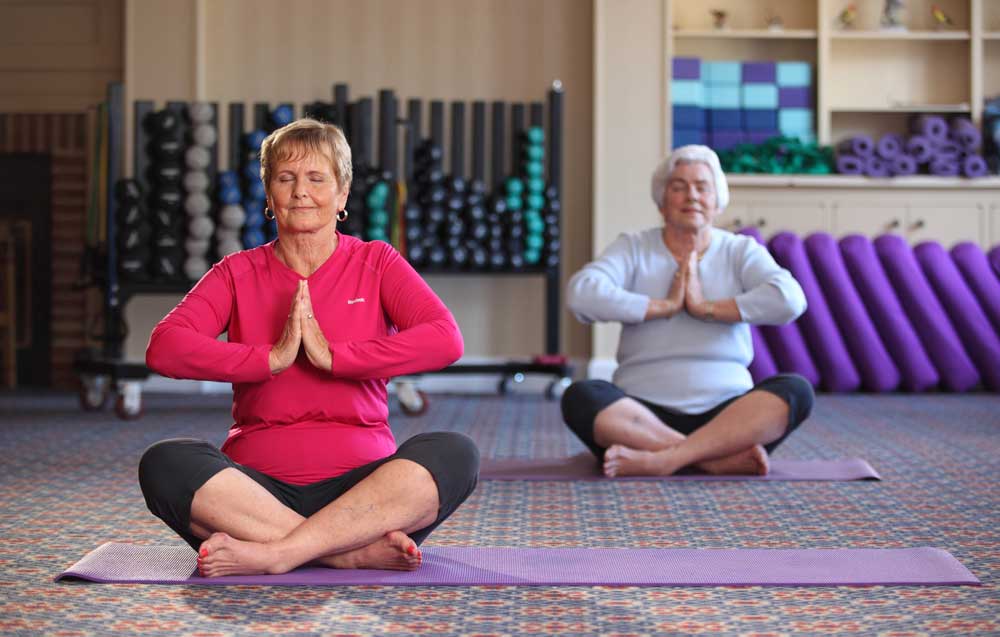 Rappahannock Club
If you'd like to "try before you buy," you can join our exclusive Rappahannock Club, or future residency program. For a one-time deposit of $1,000, you'll receive a permanent priority number so when a cottage or apartment matching your preference becomes available, you will be contacted. You may refuse without penalty and your priority number will not change. You will also receive regular information about what's happening at RWC and be invited to some of our top events. Plus, you can dine with us at special member prices. The deposit is applied to your entrance fee. If you decide not to move in, you'll receive a refund.
Download the Rappahannock Club Brochure.

Download the Rappahannock Club Registration Form.
Read the Summer 2023 Messenger Newsletter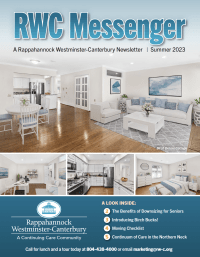 Rapp Club Benefits*
Exclusive invitations to preview parties of newly renovated cottages and apartments
Invitations to select RWC educational programs, special events and activities
Four meals in RWC's Grille and opportunity to buy additional guest meals
Dining in RWC's Lancaster Room for holidays, special events and weekends
Introduction to RWC's Living Well program (free initial assessment)
Opportunity to participate in fitness classes (charges apply)
Use of common areas and amenities
Entrance fees held at current rate for one year from initial date of membership
Download this resident referral form if you want to earn $1,000 by recommending a qualified prospect who moves in!
* Many meals and activities require reservations and are space available only.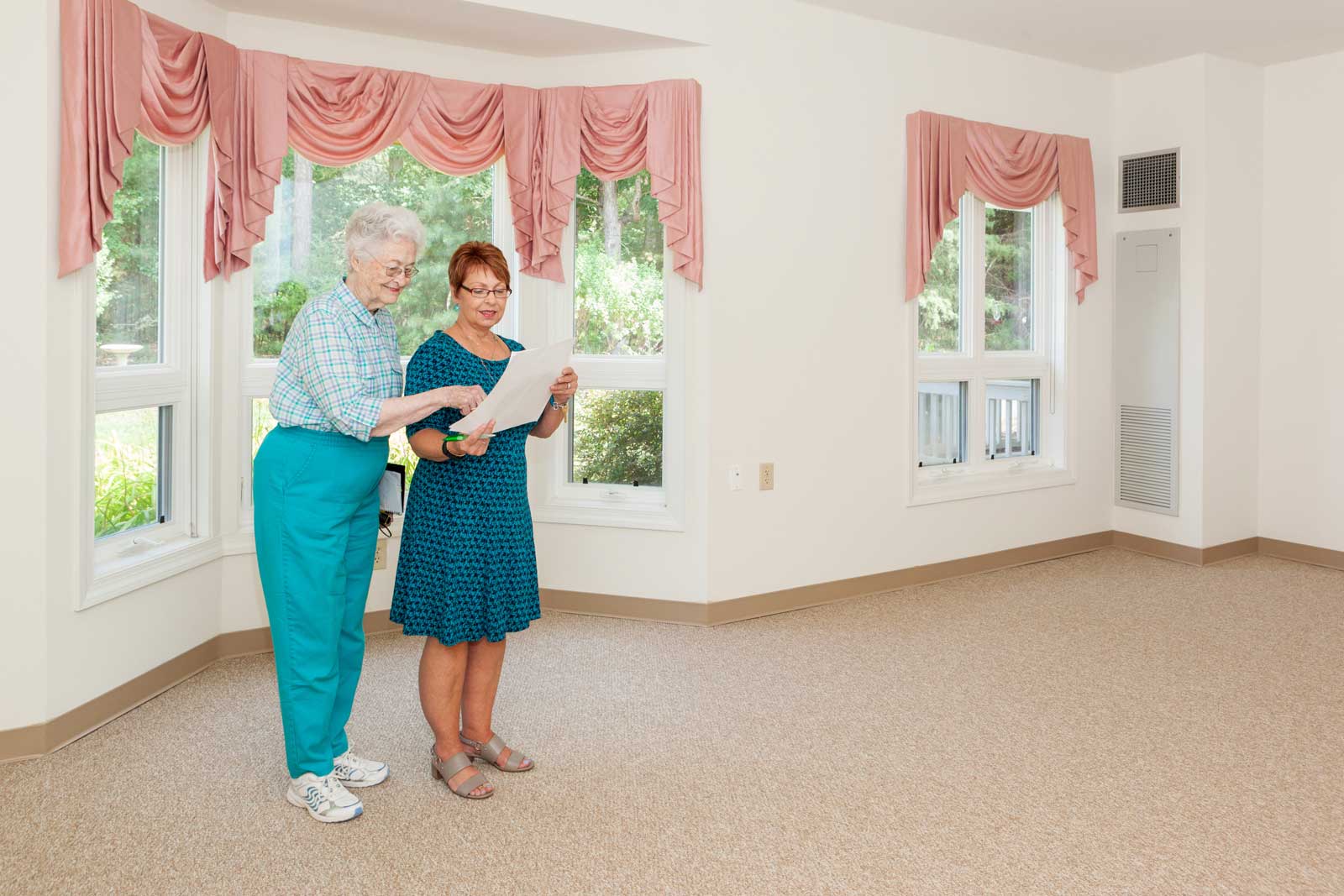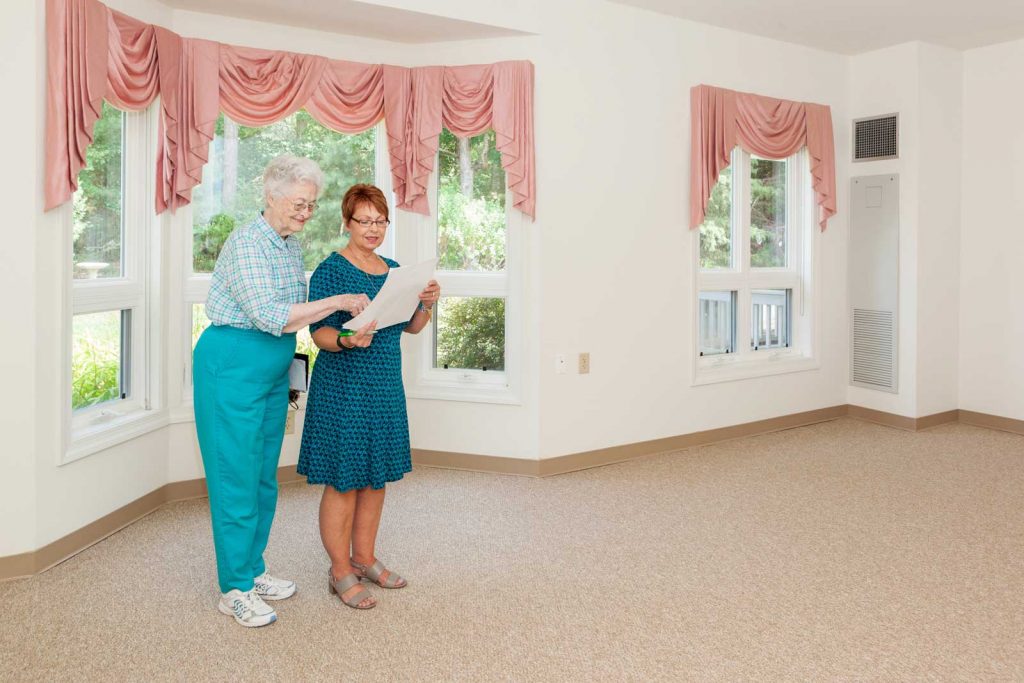 Our Home Solutions Service is Like Having a Personal Assistant.
RWC's concierge service, Home Solutions, is ready to make your life easier by handling many of the everyday chores that take up time. RWC residents pay a fee for most Home Solutions services.
Your Home Solutions representative can:
Pick up your groceries
Schedule appointments
Take care of details for special occasions
Plan birthday parties
Organize visits from out-of-town family and friend
Handle transactions with your insurance company
Deal with your bank or credit card company
Help with the Social Security administration
Hire a driver to take you to medical appointments
Take you to the airport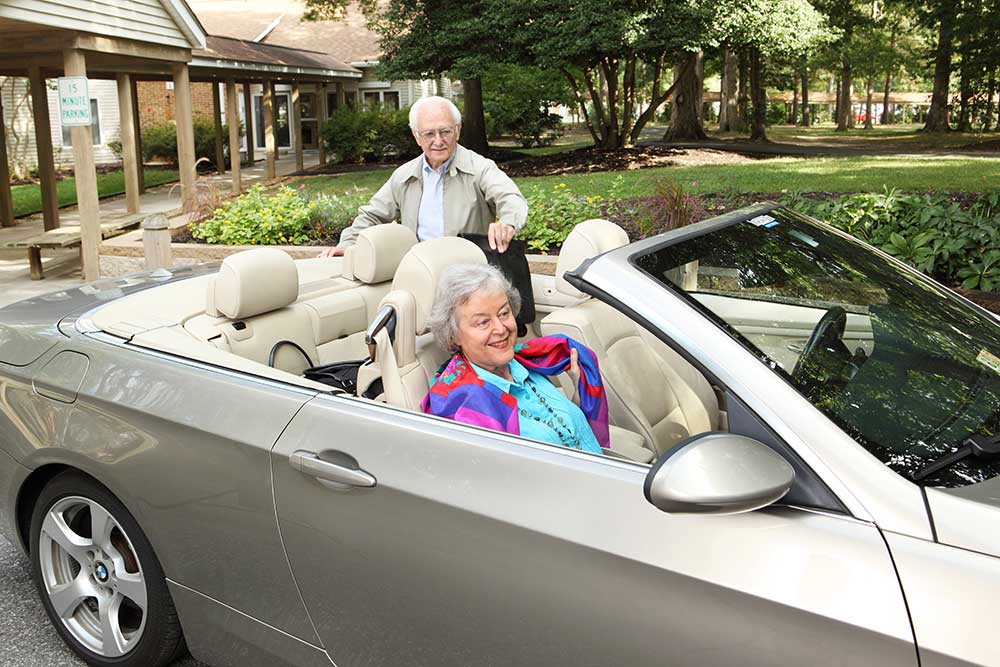 Around Town
There is so much to see and do in the Northern Neck and surrounding community. RWC is minutes away from a world-class resort, fine dining, golf courses, boutiques, wineries and so much more.
Hundreds of miles of shoreline along rivers, creeks and the magnificent Chesapeake Bay make the Northern Neck ideal for boaters, kayakers and sightseers who want to catch a glimpse of wildlife (or an occasional dolphin). The region has long been home to farmers and watermen, and their traditions are evident almost everywhere you go. Farmers' markets feature local seafood and produce, along with crafts that make ideal gifts for friends and family. You'll find golf courses, walking trails, shooting ranges, museums, county fairs and celebrations commemorating the history and traditions of the Northern Neck and America.
You'll find your neighbors in the Northern Neck share a spirit of volunteerism and optimism that is heartwarming and contagious. Many are active in their churches and in civic organizations. Libraries, theaters and fine arts groups provide a surprisingly diverse and sophisticated cultural life. Locally owned businesses offer an array of goods and services making it easy to shop close to home.
RWC is an integral part of this community, serving as a meeting place for several civic and nonprofit organizations and holding numerous events such as the annual Viewpoints series, which brings national and local speakers to the campus each spring.
When you move to Rappahannock Westminster-Canterbury, you will be joining a vibrant community that will enrich your life in ways you can only begin to imagine.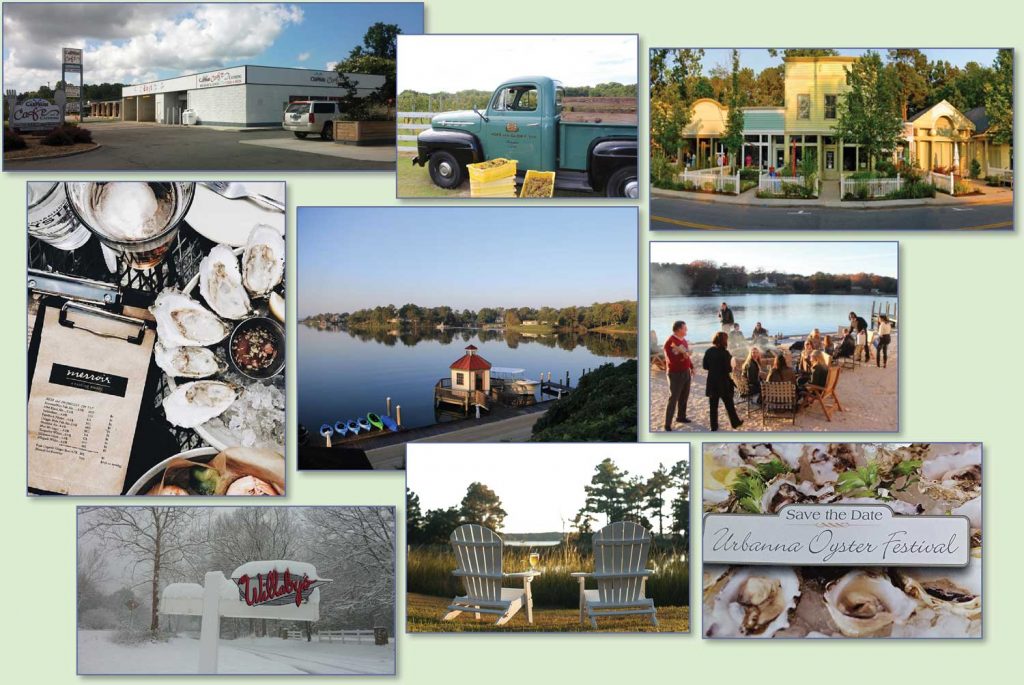 Area Events and Places of Interest
Adrift
Carried Away Cuisine
Car Wash Café
The Dog & Oyster
Dredge Bar and Restaurant
The Dub Shack
Hope and Glory Inn
Kilmarnock Town Centre Park
The Local
Merrior
Taste by the Bay
The Tides Inn
Urbanna Oyster Festival
Virginia Oyster Trail
Virginia's River Realm
Willaby's Café
Support Services
In addition to providing high-quality accommodations and services to its residents, Rappahannock Westminster-Canterbury makes a number of programs and services available to members of our local community as well.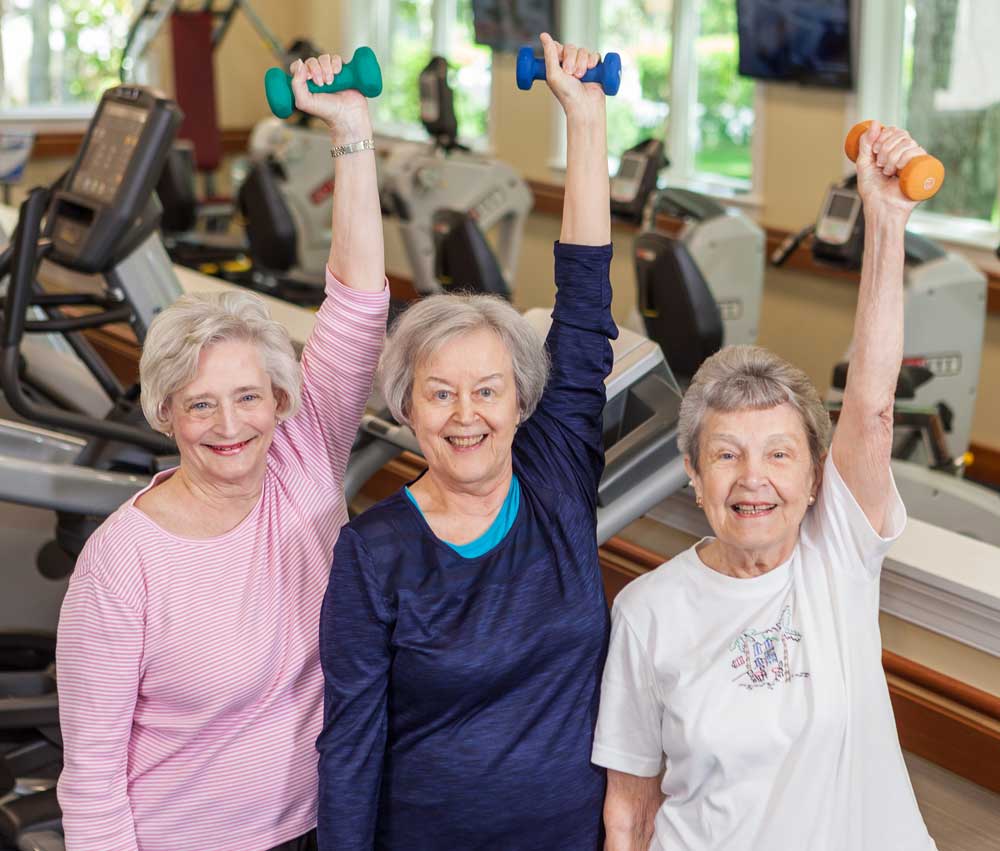 The Living Well Program
Open to RWC residents and eligible community members for a monthly fee, the Living Well Program is a comprehensive wellness program, which allows access to RWC's new Life Enrichment Center which offers:
Customized exercise program
State-of-the art equipment
Group fitness classes
Indoor heated swimming pool
Wellness and nutrition seminars
Instruction from certified fitness instructors
Advice from a registered dietitian
Fit to Move class for those with Parkinson's disease
At Home with RWC
If you decide to stay at home but need help with some everyday tasks, RWC can help. Our At Home with RWC department delivers personal care, companion care or nursing care right to your door step. All services are monitored by a registered nurse. Enrollees pay a fee to participate in the program. Go to athomerw-c.org to learn more.
Parkinson's Support Groups
RWC's Parkinson's Support Group and Care Partners Group meet monthly to share concerns of living with and care for those with Parkinson's disease. Medical professionals and researchers routinely attend the meetings to discuss advances in treatment and best practices for daily living activities. A Fit to Move exercise class, geared to assist those with Parkinson's in maintaining muscle tone and coordination, meets three times a week. Participation in all activities is free.
Memory Support Group
Regular group sessions organized by RWC allow those living with memory loss and their families and caregivers an opportunity to share experiences and learn about new approaches to managing such change. RWC's close relationship with the local chapter of the Alzheimer's Association assures participants the latest research and best practices are incorporated into our program. Services are offered at no charge.
Download our Memory Care brochure.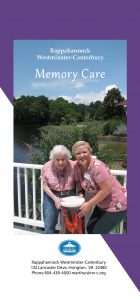 Learn more about Memory Care.
Grief Support Group
Grief comes to us in different ways and grieving can be a difficult and painful process. This new group meets monthly and aims to help as we navigate the troubled waters of personal loss. Guided by residents and the RWC Chaplain.