RWC History
Rappahannock Westminster-Canterbury has a rich history beginning with our founding in 1985.
We are a continuing care community (also known as a life plan community) providing the highest quality living experience for discerning senior adults. Situated on 165 beautiful acres outside the village of Irvington in Virginia's Northern Neck, RWC residents choose to live here for the independent and worry-free lifestyle afforded in a tranquil setting.
Meet some of our interesting residents!
Download our campus map.
Rappahannock Westminster-Canterbury Inc. is a Virginia nonprofit corporation affiliated with the Episcopal and Presbyterian churches. All religions are welcome.
Find out more about living our lifestyle!
Staff
Get to know our RWC staff members. Click on a staff members' name to view their bio.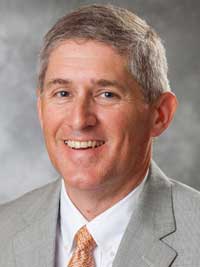 Stuart Bunting
Stuart Bunting
President and Chief Executive Officer Stuart A. Bunting joined RWC in 1999 as director of administrative and financial services. He was name senior vice president and CFO in 2001, and appointed president and CEO in 2004. Prior to joining RWC, he was a program administrator at Newport News Shipbuilding from 1997-1999. Bunting was formerly assistant vice president and securities operations manager for Wachovia Operational Services Corporation. He holds a BBA in Trust Management from Campbell University and an MBA from University of North Carolina-Greensboro. He is a Certified Financial Planner and a Certified Aging Services Professional. He is active in LeadingAge Virginia and served on its board of directors and as treasurer. He serves on the Northern Neck Advisory Board of Chesapeake Bank and is a past board member of the Lancaster County Chamber of Commerce. Bunting was named the Lancaster Chamber 2020 Businessperson of the Year for his leadership during the COVID-19 pandemic. He is a Bon Secours Richmond Health System board member, a licensed nursing home administrator and preceptor. A Mathews County native, Bunting is a Rotarian, active in his church, and is a director at the J. Edwin Treakle Foundation in Gloucester. He and his wife, Beth, have two daughters and two dogs – Chloe, a Havanese and Callie, a Golden Retriever. He enjoys spending time with his family, working in the yard, fixing things around the house, reading and dabbling in amateur radio.
President and CEO
804-438-4003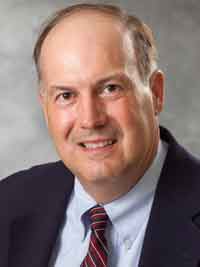 Phil Williams
Phil Williams
Vice President of Operations Phillip Lee Williams "Phil",  joined RWC in 2010. Prior to joining the organization, he taught middle school math at Chesapeake Academy in Irvington. Williams is owner and director of Camp Wachusett for Boys in Brandon, VT. He has a Bachelor of Arts in managerial economics from Hampden-Sydney College in Virginia and a Master of Business Administration from the University of Maryland. He's certified as a Virginia Nursing Home Administrator from the Department of Health Professions. Williams serves on the Nettie Lokey and Charles L. Wiley Foundation Board in Lancaster County and is a member of the Boys and Girls Club of the Northern Neck boad. He has served on the board of directors of the Steamboat Era Museum and the Lancaster by the Bay Chamber of Commerce. He also was a member of the Lancaster Community Library Building Committee, the Lancaster County Emergency Planning Committee and Lead Northern Neck. Williams had a career rail transportation and was a licensed locomotive engineer. He lives in Irvington in a house his great grandfather built in 1893. He enjoys working on projects around his house, working on old vehicles, and marketing and traveling to his camp in Vermont.
Vice President of Operations
804-438-4008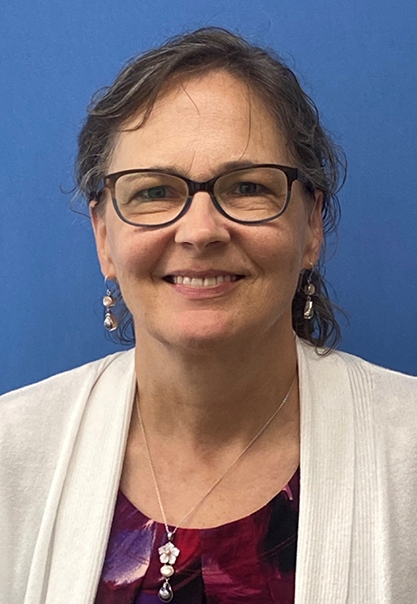 Susan Vaughn
Susan Vaughn
Susan Vaughn, CFO/Controller at Rappahannock Westminster-Canterbury, joined the organization in 2023. She is originally from Charlottesville and got her college degree from the University of Virginia. Before coming to RWC, she worked for Acoustical Solutions. She raised her family in Williamsburg and has two children – Brian, 21 and Lucia, 18. They have a cockapoo named Minor. She loves the people at RWC and enjoys reading in her spare time.
CFO/Controller
804-438-4102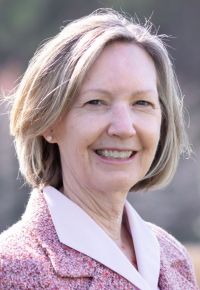 Wanda Wallin
Wanda Wallin
Vice President Wanda Wallin joined Rappahannock Westminster-Canterbury in 2019. Prior to joining RWC, she served as principal of All Saints Catholic School in Richmond. She previously owned and operated a personnel service in Tidewater, Virginia. Originally from Portsmouth, her husband's job transfer in 2007 brought their family to this area. Wallin has a degree in business management from Old Dominion University, a Masters in Education from the College of William and Mary and did post graduate work at George Washington University. At RWC, she is on the leadership team, Quality Assurance and Performance Improvement (QAPI), and the Endowed Scholarship Committee. Wallin volunteers for the Lancaster Chamber of Commerce, her church and the Boys and Girls Club of the Northern Neck. She is married to Jay Wallin and they have two sons and a yellow lab named Tabb. She enjoys gardening, playing tennis and golf, biking, boating and spending time with her children and grandchildren.
Vice President of Human Resources
804-438-4244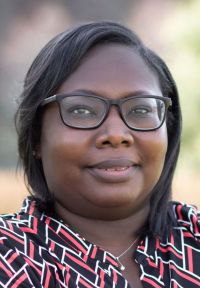 Shanee' M. Jones, LNHA
Shanee' M. Jones, LNHA
Shanee' M. Jones, LNHA, is Vice President of Health Services at Rappahannock Westminster-Canterbury. She joined RWC in 2002 and loves seeing residents interact with staff and their fellow residents. She formerly worked in social services. A Lancaster County native, Shanee' has a degree from Old Dominion University. She has a son and a dog named, Zack.
Vice President Health Services
804-438-4032
Scott Blandford
Phillip Booth
Dwight Clarke
Wes Charlton
Norm Faulkner
Rebecca Foster
Dr. Merthia Haynie
Lynn Kellum
Rev. Megan Limburg
Nancy O'Shaughnessy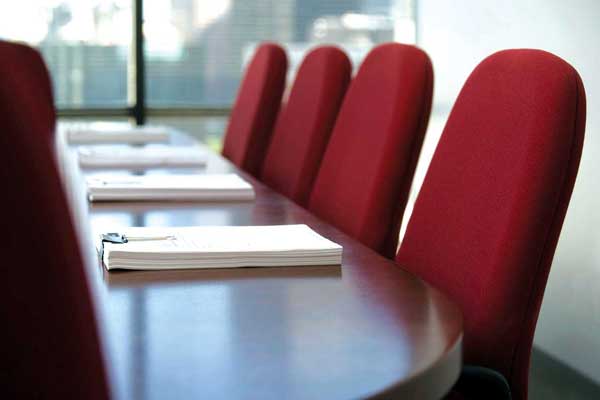 Rappahannock Westminster-Canterbury
132 Lancaster Dr.
Irvington, VA 22480
(804) 438-4000
Toll Free: 800-792-1444
Fax: 804-438-4027
Email: [email protected]