RWC History
Rappahannock Westminster-Canterbury has a rich history beginning with our founding in 1985.
We are a continuing care community (also known as a life plan community) providing the highest quality living experience for discerning senior adults. Situated on 165 beautiful acres outside the village of Irvington in Virginia's Northern Neck, RWC residents choose to live here for the independent and worry-free lifestyle afforded in a tranquil setting.
Meet some of our interesting residents!
Download our campus map.
Rappahannock Westminster-Canterbury Inc. is a Virginia nonprofit corporation affiliated with the Episcopal and Presbyterian churches. All religions are welcome.
Find out more about living our lifestyle!
We are situated on a rural 165-acre campus outside the village of Irvington, away from the stress of city life but still close enough to visit Richmond, Hampton Roads and Washington, DC. History buffs, golfers, boating enthusiasts and those who enjoy small-town charm will find Virginia's Northern Neck the ideal place to relax and pursue lifelong passions or explore new interests.
With the opening of our Life Enrichment Center, we are taking fitness and our creative arts to a whole new level. The 18,000-square-foot, state-of-the-art facility includes an aquatics area, exercise classrooms, fitness equipment, locker rooms and community spaces. There's even a woodworking shop! About 85 percent of our residents participate in some kind of exercise routine. Walking trails and golf are nearby. However, here, you can do a little or do a lot. Our peaceful campus is equally conducive to quietly watching nature or curling up with a good book. Get the scoop on other reasons why our residents love living here.
We have a wide range of choices, from apartments, cottages, and free-standing homes to suites and private rooms throughout the continuum of care including assisted living. Soon, we will open our Small House – a residential home for residents who are experiencing mild to moderate cognitive impairment or memory challenges. To see photos and videos of our campus and residents or to take 3-D virtual tours of some of the housing options, go to https://rw-c.org/photo-gallery. Our marketing team also will work with you individually to find the best place for you and then, help you make it your own.
RWC has a one-time entrance fee, which guarantees the health care you want if your needs change. An additional monthly fee covers all routine expenses such as home maintenance inside and out, and most utilities.
Entrance fees and monthly fees vary greatly. Please fill in this information form to get a detailed list of fees.
Fees include a continuum of care which means once you are accepted as a resident of our facility, you will receive our exceptional care for the rest of your life. Additionally, fees include your living space (apartment, cottage or single-family home), utilities, meal plans, 24/7 emergency call system, and exterior maintenance and repairs inside and outside of your home. You will no longer even have to change a light bulb in this maintenance-free community!
Casual dining inside and out is available daily in the Lakeside Grille, where you may select from a number of tasty main courses, appetizers, soups and desserts prepared by a chef. The more formal Lancaster Room is available for dinner reservations on Friday and Saturday or for Sunday brunch. Additionally, RWC is one of the few area communities to offer Grind Dining™ – an innovative culinary technique involving preparing and presenting food in a way that retains the taste, texture, nutrition and consistency of regular menu items for seniors with cognitive, neuromuscular and chewing disorders.
Yes! Animals are welcome at RWC and you'll see many fellow residents taking their furry friends for walks throughout the campus. You can have pets in all living quarters, but not in the dining rooms or common areas such as the Chesapeake Center.
Our biggest and most popular events are dinner/dance parties. We hire the best bands in the area to provide the music and our Dining Services team does an outstanding job with the food and drinks. Our trips to historical places, concerts and other events always draw a crowd.
Art is a big draw at RWC. We have rotating artists' exhibitions every month for our residents to enjoy. Our watercolor and other art classes are also very popular.
On the intellectual side of the house, RWC is proud of its Viewpoints series that has been going strong since 2002. Held in winter and spring, Viewpoints is a free speaker and lunch series open to the community. Noteworthy speakers have included best-selling author David Baldacci, ABC News correspondent Ann Compton, White House photographer Michael Geissinger and many more.
Sometimes the signs are obvious, but other times, our prospective residents are not sure about timing. To help with the decision-making process, take this
4-5 minute survey
to clarify needs and preferences to make the choice that's right for you and your family.
We have partnered with MoneyGauge, an online tool where you can answer just 7 questions including age, income and assets to get a preliminary assessment. The information is secure and is not shared with any other third parties. Take the
assessment
now!
Scott Blandford
Phillip Booth
Dwight Clarke
Wes Charlton
Norm Faulkner
Rebecca Foster
Dr. Merthia Haynie
Lynn Kellum
Rev. Megan Limburg
Nancy O'Shaughnessy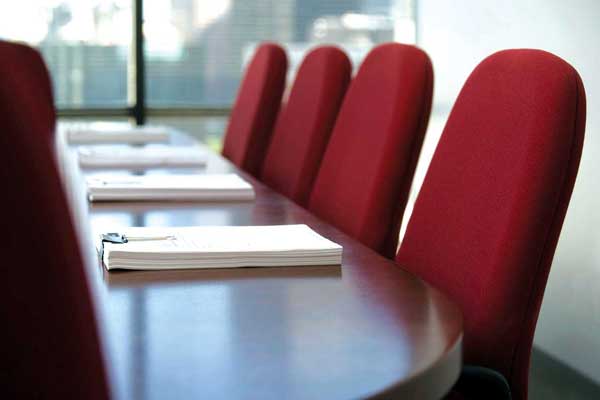 Rappahannock Westminster-Canterbury
132 Lancaster Dr.
Irvington, VA 22480
(804) 438-4000
Toll Free: 800-792-1444
Fax: 804-438-4027
Email: [email protected]