Amenities
RWC residents appreciate the ease of having many conveniences right here in our Chesapeake Center.
Banking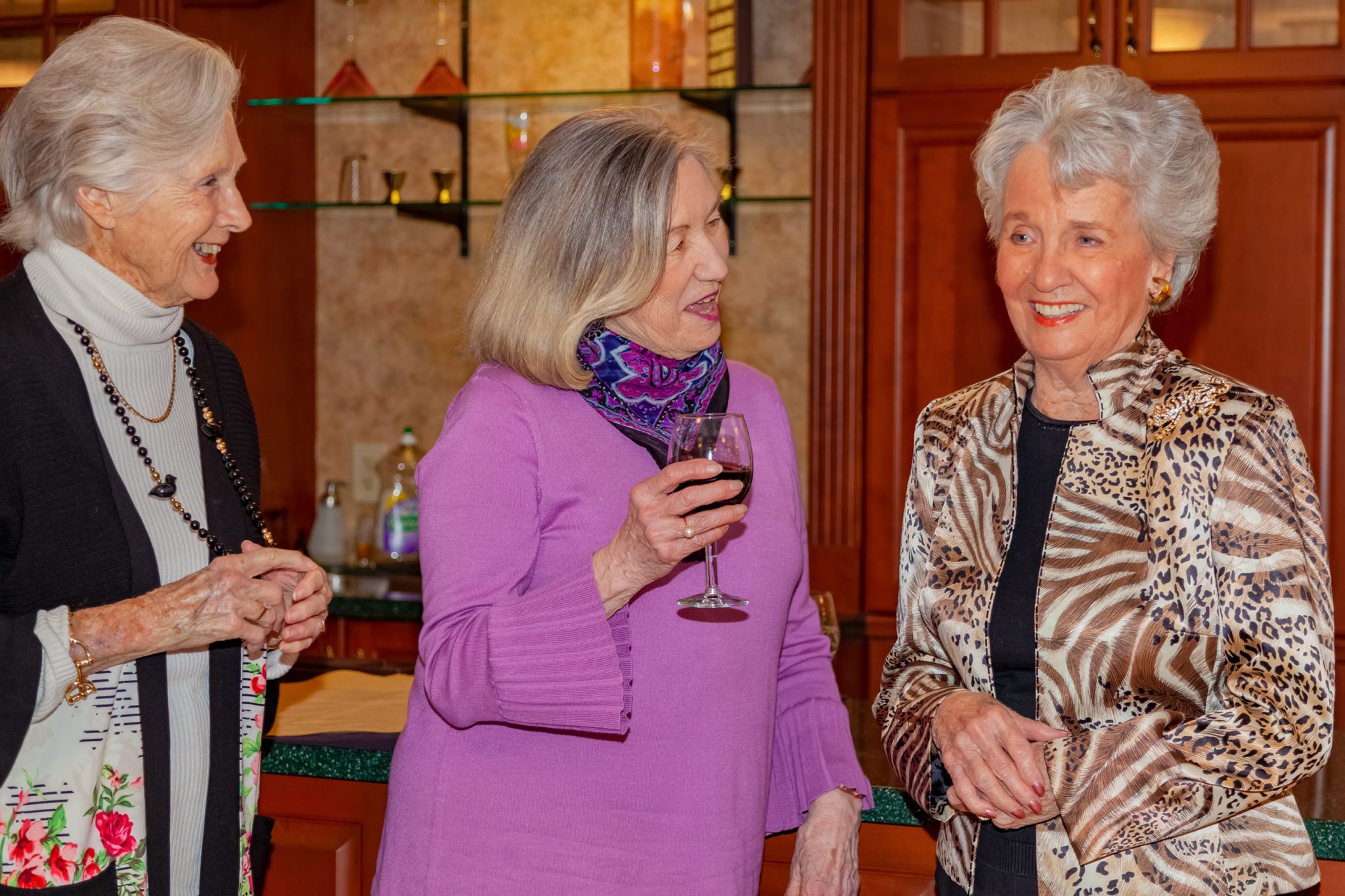 Chesapeake Bank has a teller on duty 9 a.m. – 2 p.m. Mondays through Fridays. Safe deposit boxes are available on site.
Concierge
RWC's concierge service can help with chores like picking up groceries, driving you to the airport or planning a party. RWC residents pay a fee for most services.
Front Desk
Available 7 days a week
Managed by a receptionist 6:30 a.m. – 11 p.m. daily, the front desk is the main hub for in-house mailboxes, stamps, metered mail, UPS and FedEx pick-up, dry cleaning pick-up and delivery, guest room reservations and always, a friendly greeting.
Hair Salon & Spa
Men and women can set up routine hair appointments from shampoos and trims to cuts, styles and perms from our licensed stylists Mondays through Fridays. Facials, massages, manicures and pedicures are available by appointment.
The Pub
Enjoy drinks or catch the game with friends! Regular pub happenings include weekend Happy Hours.
Fees
Your entrance fee is a one-time payment that can guarantee health care should your needs change. Our four options allow you to choose a payment based upon your:
Priorities for living
Philosophy regarding your assets
Objectives in estate preservation
Expected long-term health care needs
Entrance fees and monthly fees vary greatly and we prefer to have a telephone or at least an email conversation with potential new residents to discuss these nuances.
Please contact us for more details about RWC fees. We are happy to contact you in the manner you prefer with additional information.
Tax Advantages
There are many financial implications to consider before moving to a CCRC (Life Plan) community. Becoming a resident at RWC may present worthwhile tax and financial advantages. We recommend you speak with your personal accountant or financial planner about the benefits available to you.
Pre-paid Medical Expenses
A portion of your one-time entrance fee may be included on your tax return as a prepaid medical expense.
Also, a portion of your monthly fee may also be deducted (37 percent in 2016).  RWC engages an outside expert each year to calculate the specific amount of the monthly fees and entrance fees that are deductible as medical expenses on your federal tax returns that year. The expert reviews applicable regulations and rulings in compiling your analysis.
Floorplan Samples
These are sample floor plans only and are not to scale. Room size and features may vary. Actual dimensions and layout may vary from residence to residence.
Larger, Smaller, or Something In Between, Create the Home You Want at RWC.
Sometimes our new residents have their hearts set on a large, single-family home or a one-bedroom apartment – only to find other options better fit their needs. Please come for our tour and let us help you make the best choice for your situation. If you would prefer to stay in your own home, At Home with RWC can help you with that option as well.
Apartments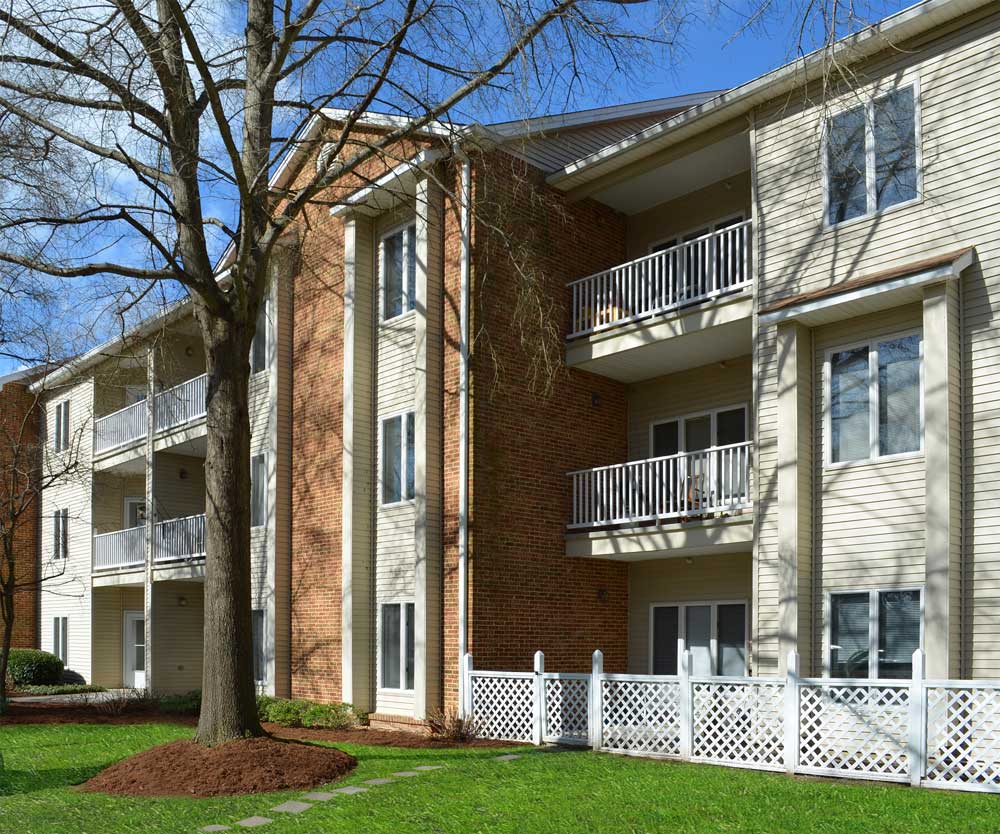 Our Westlake Apartments on Wood Duck Lake offer ample living space and the opportunity to enjoy neighbors just a few steps down the hall. Each one- or two-bedroom apartment has a full kitchen and can be decorated to suit individual taste.
Six floor plans
600 to 1,500 square feet
Cottages
Our one- or two-bedroom Canterbury Cottages feel like individual homes and have patios and ample space outside for small gardens. They can be decorated and furnished to suit individual taste.
Several floor plans
680 to 1,600 square feet
Woods Edge Single-Family Homes
A Woods Edge home offers you the feel of neighborhood living with the peace of mind of knowing your home will be maintained by professionals who handle every job inside and out. You can furnish and decorate your residence as you wish.
Three floor plans, two or three bedrooms, at least two full baths
1,900 to 2,200 square feet
If you would like to learn more about your choices for living at RWC or want to see more floor plans, call the Marketing Office at 804-438-4000, 800-792-1444 or e-mail us at [email protected]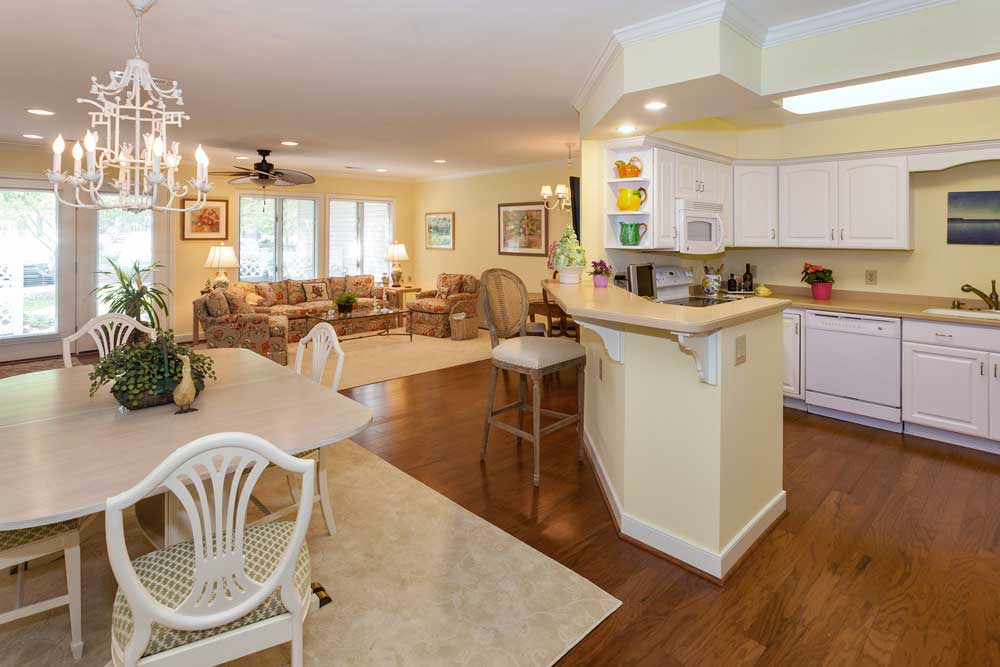 Assisted Living
If the time comes when you can no longer live independently, RWC maintains suites and rooms for assisted living right in your neighborhood. Caring professionals assist residents in taking medications and handling daily tasks such as fixing meals, showering, dressing and household chores. Our staff will do as little or as much as you require, allowing you to remain active in a supervised accommodation. If you wish, you may eat all your meals in the Westbury Court dining room close to your room or in one of the other dining venues with friends and neighbors.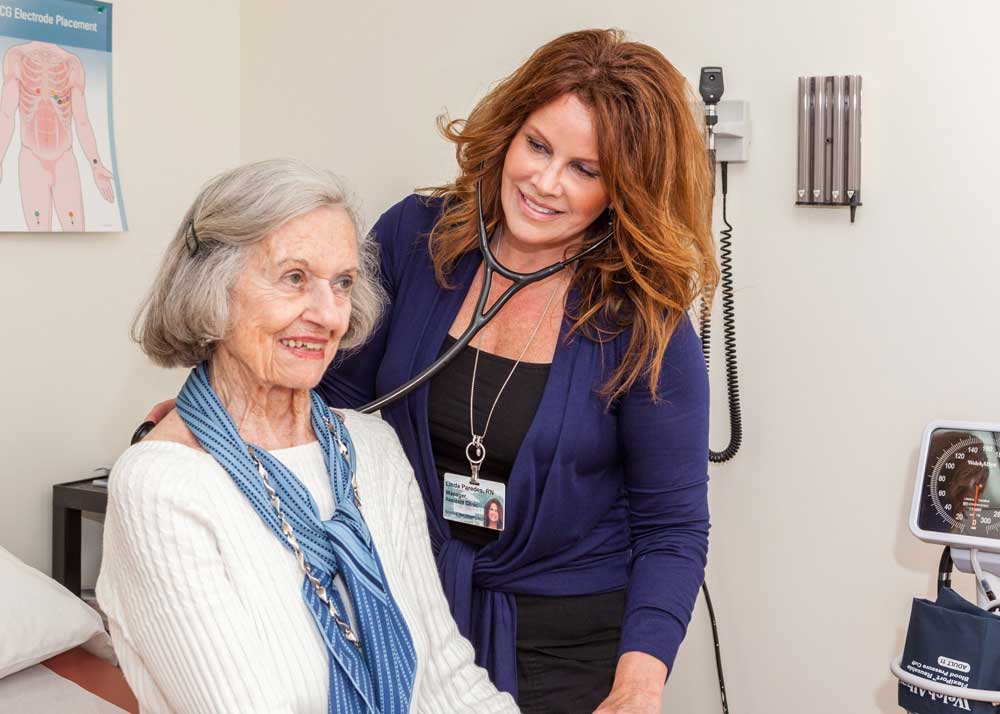 RWC's Resident Clinic
On campus is RWC's Resident Clinic where registered and licensed practical nurses and certified nursing assistants are on hand to treat you for minor ailments and injuries. You can schedule appointments for consultation and receive prescribed treatments.
The staff also will monitor your health and medical condition. Local internal medicine physicians hold office hours at RWC and the clinic has arrangements with an array of practitioners including a dermatologist, podiatrist, hearing specialist, masseuse, optometrist and psychiatrist to provide on-site consultation on an appointment basis. Residents are responsible for charges.  However, transportation is provided to local physicians at no charge.
Westbury Health Services
One of the many benefits of living in a continuing care or life plan community is our residents can move seamlessly from one level of care to the next without ever leaving our beautiful Rappahannock Westminster-Canterbury campus or the friends and family who make this their home. Conveniently connected to RWC's main building, the Westbury Health Center is equipped and staffed to care for residents who are unable to care for themselves at home but who do not require hospitalization.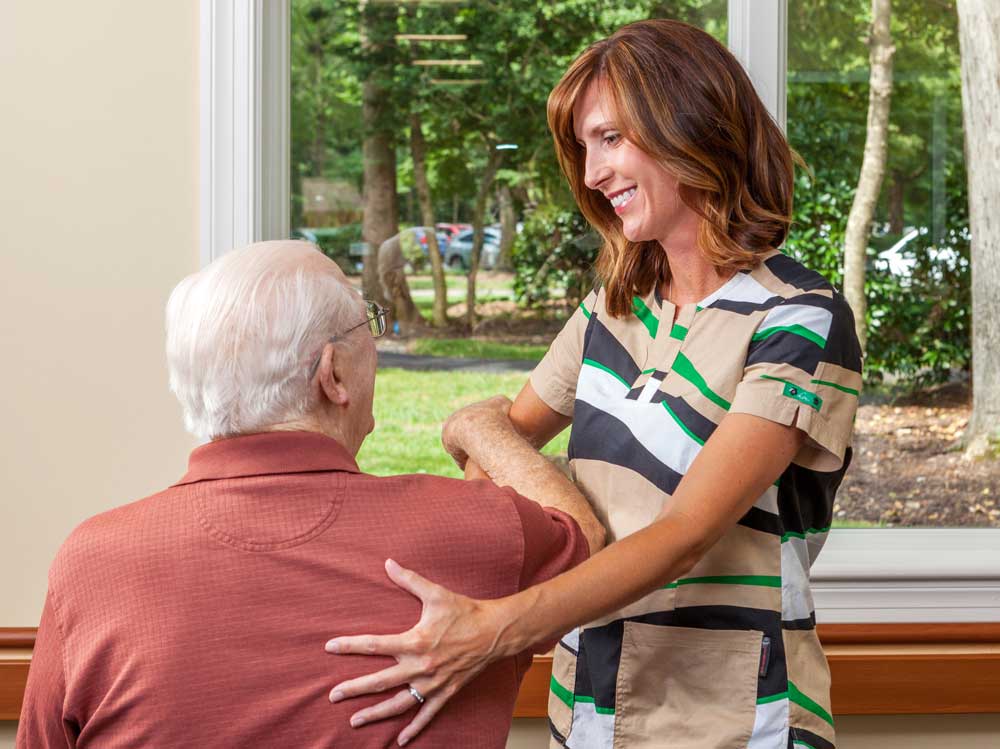 Health care professionals provide skilled care in nursing, physical therapy, occupational therapy and speech therapy. Each room is equipped with a private bath and nurse-call system. The Westbury Health Center has its own dining area. An activity room, laundry, whirlpool bath and physical therapy room are also available. Westbury Health Center staff coordinates closely with Rappahannock General Hospital for residents requiring hospitalization or outpatient services.
Residents who opt for our Total LifeCare program when moving to RWC receive most services in the Westbury Health Center at no additional charge.
Westbury Club (Adult Day Program)
Designed for residents and community members who need extra attention during the day, the Westbury Club, RWC's Adult Day Program, offers the opportunity to continue experiencing the joys of living under the care of professionals who make the experience safe and fulfilling. Club members get a chance to exercise, play board games and take part in a host of special parties and programs. Lunch and a snack are provided. Participants go on excursions to restaurants and local sites of interest.
The Westbury Club is open 10 a.m. to 4 p.m. Mondays through Fridays (some holidays excluded); half-day programs are available. RWC residents may participate in the Westbury Club at no charge; others pay a fee covering all activities, lunch and snacks. The RWC Foundation has fellowships available to assist community members who qualify.