Blog Posts
As the summer heat sets in, it's important for people of all ages to take precautions to stay cool and hydrated. However, seniors and heat really don't mix well: for older people, being overheated
News Releases
Small House designed for residents with mild to moderate memory challenges Rappahannock Westminster-Canterbury (RWC) today announced the opening of the latest in its continuum of care offerings – The Small
Born in Lancaster County when Woodrow Wilson was president and World War I was well under way, Rappahannock Westminster-Canterbury resident Mrs. Irma Burke celebrated her 107th birthday on Sept. 25.
Get to know RWC residents who served in U.S. Armed Forces Like many members of the Greatest Generation and the Silent Generation, Rappahannock Westminster-Canterbury residents are reluctant to be in
Residents plant more than 200 milkweed plants in 2022 to attract declining species With the numbers of monarch butterflies that migrate annually across North America decreasing considerably over the last
RWC is proud to announce that the 2021 Employee of the Year is Karen Conaway. Karen was selected by her peers from among 11 other 2021 Employee of the Month awardees.
Upcoming Events
View our Wellness/Fitness Calendar and our Activities Calendar to see what may be coming up or of interest. The calendar is full of activities on and off campus.
Red Cross Blood Drive (open to the Rapp Club only)
Dec. 5 from 11 a.m. – 4 p.m.
Auditorium
Christmas Concert & More with Mary Mikels (open to the Rapp Club Only)
Dec. 20 at 3 p.m.
Auditorium
Join us for a joyous celebration and immerse yourself in the enchanting holiday spirit as Mary Mikels, a gifted soprano singer, takes the stage! Prepare to be transported to a winter wonderland filled with timeless holiday melodies that will warm your heart and light up the season.
RSVP to Amy Lewis at 804-438-4024.
Grace Celtic Musicians Present: The Celtic Christmas by Candlelight Concert (open to the Rapp Club only)
Dec. 22 at 3:30 p.m.
Auditorium
RSVP to Amy Lewis at 804-438-4024.
Basic Ballroom Dance Class for Seniors
Jan. 8 – April 1, every Monday from 3:30 – 4:30 p.m.
Life Enrichment Center
RWC is offering a 12-week basic ballroom dance class for people 63 years of age and older. The cost is $120 for the 12-week session, and no partner is necessary. Dancing improves an individual's overall physical condition, helps reduce risk for falls due to weakness and imbalance, helps reduce the risk of dementia, encourages sociability, and reduces stress and anxiety.
Reach out with questions or to reserve your spot by calling Tammy Jo at 804-438-4350 no later than Dec. 15.
Tools and Resources
Making the move to a Continuing Care Retirement Community (CCRC) is a big decision. To make sure relocating to Rappahannock Westminster-Canterbury is the right move for you or your parents, we've compiled some handy resources and online tools.
RWC is not just a CCRC, but a Total Life Plan Community. You and your family can choose which works best for your situation. While the fees are higher when you select a Total Life Plan, you are ensured the continuum of care for life from independent living to assisting living to health care and even memory care. In fact, 89 percent of our current residents chose the Total Life Plan for this peace of mind.
Marketing Brochure and Fees
Request our Marketing Brochure and Fees to find out about our various fee structures and refundable plans and about the RWC Foundation that helps ensure that residents whose financial resources have been exhausted in spite of prudent planning can remain at RWC.
Living Options
Situated on 165 wooded acres, RWC has more free-standing homes than most retirement communities – 46 homes with 1 or 2-car garages in a variety of floor plans and up to 2,200 square feet. We also offer 77 cottages and 33 apartments from studio apartments to two-bedroom, two bath – some with a beautiful view of our 7-acre manmade lake.
Virtual Tours
While nothing beats an in-person tour, you can take a sneak peek at a variety of our housing options via our 360-degree virtual tours.
MoneyGauge Survey
One of the biggest misconceptions people have about moving to a Continuing Care Retirement Community (CCRC) is that they cannot afford it. Answer 7 questions to find out if RWC is the right financial fit for you.
CCRC Tax Benefit
The IRS allows medical deductions for residents who itemize their deductions from gross income. A portion of the monthly fee may for independent living residents may qualify as a medical expense deduction (usually about a third of the entrance fee or somewhere near 30%) on your taxes. To find out about the current year's exact percentage, contact RWC's Marketing Team because the percentage fluctuates.
Finances are not the only consideration, of course. Many people wait to move to a CCRC because they are reluctant to admit that they may need a bit of extra help now or in the future.
Roobrik Tool
You can find out which options for the next stage of life are the best fit for you or your family with this quick survey tool  that assesses if it's the right time to downsize and the potential need for assistance.
RWC Blog
Our blog is full of useful posts about everything from why the holidays are a great time to talk to your parents about moving to a CCRC, why fall is a good time to move, 3 reasons seniors delay the decision to move, the joys of pet ownership for seniors and more! You can find answers to many of the questions within these blog posts.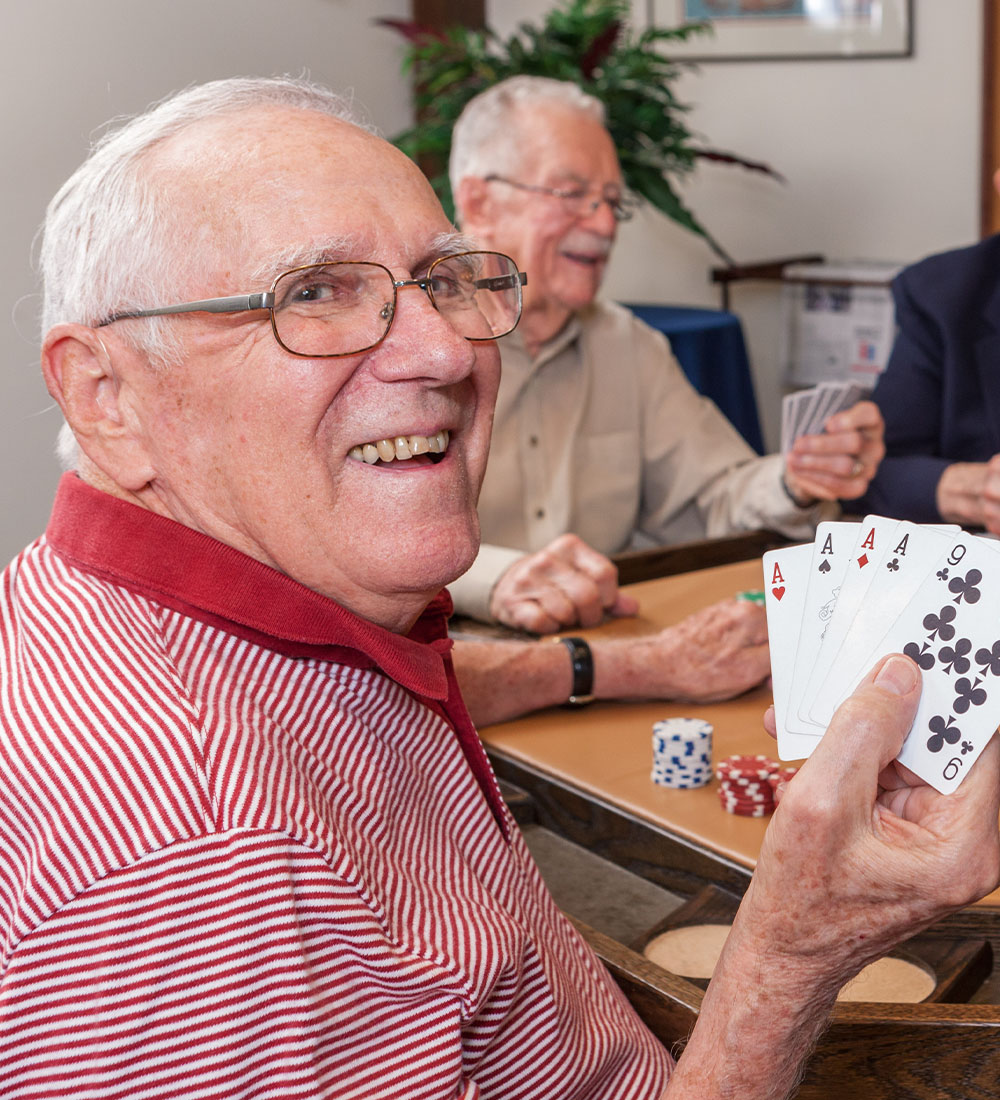 Jerry H.
"The residents have been most welcoming and friendly. The staff is very helpful, thoughtful and friendly."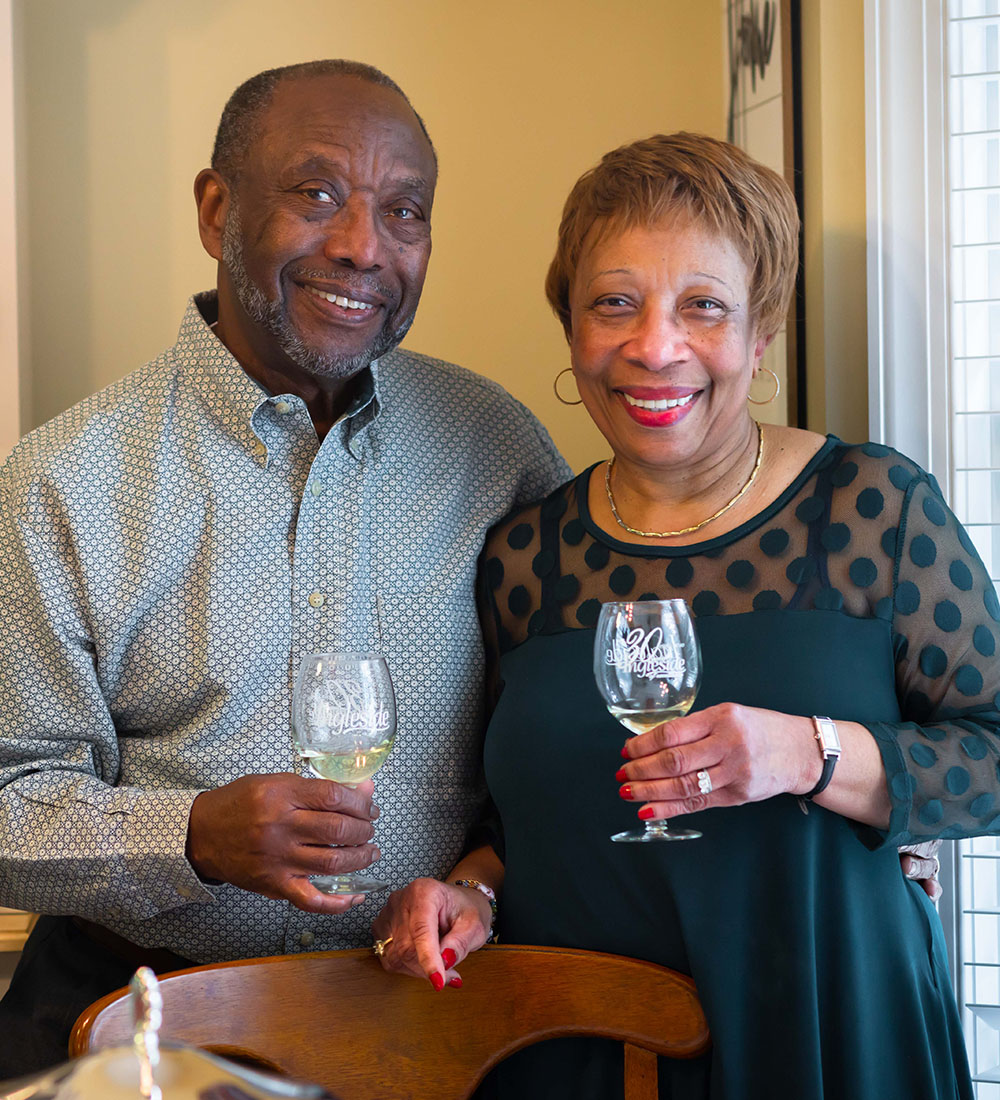 Lloyd and Valda F.
"The freedom of being able to choose just how much, or how little we do, as a couple, or individually each day is a gift. The spontaneity of the RWC lifestyle is an elixir."
Helene and Peter B.
"These are our 5 favorite things about RWC not in any particular order: our residence and neighbors, the friendly staff, an excellent library, the facilities at the Life Enrichment Center, and especially all who cook, prepare, and serve our food."
Testimonials
Research testimonials and reviews about any community you are considering. Resident and staff comments can help shed light on what it's like to live or work in the CCRC.
Other resources that may help with your decision: