Small House designed for residents with mild to moderate memory challenges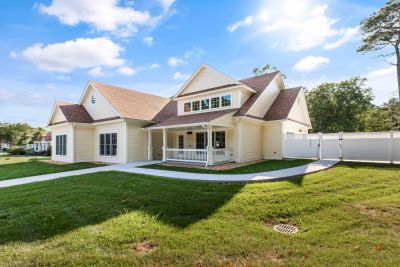 Rappahannock Westminster-Canterbury (RWC) today announced the opening of the latest in its continuum of care offerings – The Small House – a residential home for residents who are experiencing mild to moderate cognitive impairment or memory challenges.
The Continuing Care Retirement Community is now taking reservations and considering applications from the local area. Typically, these suites would be reserved for RWC residents, but RWC is opening some spaces to non-residents for a limited time.
The Small House is a residentially styled, specially equipped home with eight private suites each featuring a sleeping area, living space and a full private bathroom with shower. Residents can enjoy the large, bright activity space, full kitchen and home-like dining area, safe outdoor space, and engaging programming developed by the residents and a specially trained and dedicated team of employees.
"RWC has always taken a proactive approach to addressing normal memory loss as we age, and we have been a leader in the community providing dementia and Alzheimer's disease education and training," said CEO Stuart Bunting. "The opening of the Small House takes our support for residents experiencing cognitive decline to the next level."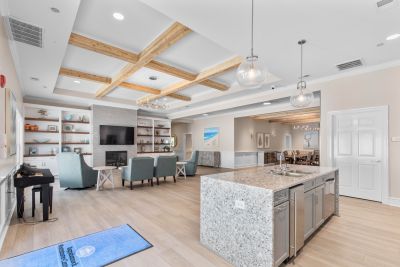 Memory Care in the Small House is similar to Westbury Court, RWC's assisted living center, in that both offer assistance with activities of daily living, such as help with bathing, dressing, grooming and medication management. Residents of the Small House also benefit from increased supervision, as well as activities intended to stimulate memory, and possibly slow the progression of dementia. All staff of our memory care unit are trained specifically to provide care and appropriate stimulation for those with memory impairments. The potential for improved resident quality of life far exceeds what is possible in traditional or institutional care settings because of the more home-like care is provided in a home-like, intimate and supportive setting that fosters more hands-on cuing and time for individualized reminders and care.
"We are excited to see this vision and dream come to fruition through the extremely generous gifts and bequests of family members and residents including a very significant donation from Mr. and Mrs. Thomas Birdsong III," Bunting said. "This generosity allowed the Small House to come to life for residents who need its special living and programming qualities."
Request a brochure about RWC memory care and the Small House.
See photos and a 360-degree virtual tour of the Small House.
Share This Story, Choose Your Platform!