Wine is a Theme of RWC's January Art Show
Paintings have ties to Virginia, Northern Neck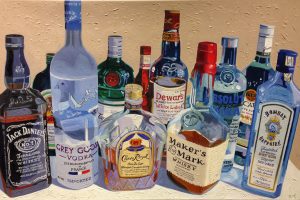 Oenophiles take note: Virginia's "wine artist" will be featured in Rappahannock Westminster-Canterbury's first show of 2018.
Christopher Mize, a painter who lives outside Richmond, will display a selection of his works in January. Mize is locally and nationally known for his original works, which typically include wine bottles and glasses, accessories and occasionally musical instruments. "I'm going to show a lot of wine paintings, some of which tie into the Northern Neck lifestyle with water scenes and the river in the background. I've also got several paintings of bourbon bottles. There's always some alcohol somewhere."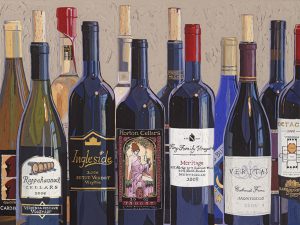 A self-taught artist, he creates oil paintings and embellished giclées, and his pieces hang in many galleries in Virginia. Mize studied economics at Hampden-Sydney College, but fell in love with painting while studying abroad in Europe. He gave up a business management career for a home studio where he now works.
The exhibition will open Jan. 1. Residents and community members are invited to view and purchase artwork from the exhibition 9 a.m. – 5 p.m. daily throughout January in Rappahannock Westminster-Canterbury's Gallery Hall.