Humorist, Book Author is Final Speaker in RWC Viewpoints Series
Tom Allen writes for the Richmond Times-Dispatch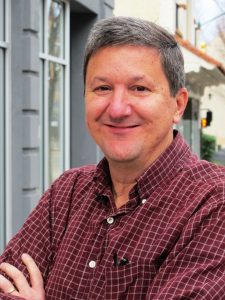 Growing up in a Catholic family with six children, Tom Allen felt like he had to develop a sense of humor to survive. However, his father was not pleased when as a senior in high school, he came home and announced he had been named, "Class Clown."
The fourth and final speaker in Rappahannock Westminster-Canterbury's Viewpoints series will discuss the intersection of faith and humor in his talk, "My God Has a Sense of Humor" on June 3.
"Some might think it's strange to write about spiritual matters and employ humor; I don't," Allen said. "When you think about it, what should be a better source of joy than faith? And I think laughter is a gift from heaven. As Jimmy Buffet sings, 'If we couldn't laugh, we would all go insane.'"
Allen has served as editor of the Virginia Journal of Education for 29 years and is a freelance writer for theRichmond Times-Dispatch Faith and Values column as well as for its Discover Richmond section.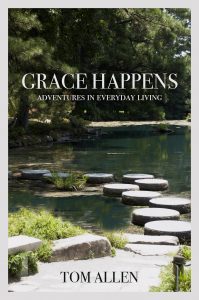 In 2016, he published a book, "Grace Happens: Adventures in Everyday Living," which is a collection of 40 of his Faith & Values columns from the Times-Dispatch over the last several years.
"There's no better way to tackle topics of life and faith than by sharing stories," Allen said. "So, I'll do some of that in my talk [at RWC], and I'd love for folks who attend to be willing to do the same."
Specifically, Allen would like to hear from current or former teachers because of his long tenure with the Virginia Education Association and his great respect for teachers.
"I had a high school teacher who was instrumental in my decision to be a writer," he said. "I missed the bus one day and she picked me up hitchhiking. We became great buddies."
This is the final talk in the 2019 Viewpoints series. The free presentation begins at 11 a.m. and is held in the Chesapeake Center Auditorium on RWC's campus, 132 Lancaster Dr., Irvington. Attendees are invited to remain after the presentation for a complimentary lunch.
Call RWC at 438-4000 for a reservation for the June 3 event. 
RWC maintains a waiting list and honors reservations in the order received.