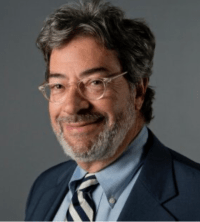 Residents & Community Members Invited to Harvard Professor's Discussion
As part of its ongoing commitment to offering timely, educational and important topics of interest to residents and the community, Rappahannock Westminster-Canterbury will welcome Harvard Medical School Professor Dr. Jonathan A. Edlow to its campus for a discussion titled, "Lyme Disease and Other Tickborne Illnesses."
According to an article in the Rappahannock News, the Rappahannock area is seeing a rise in tick-borne illnesses, but also officials recognize that cases are greatly underreported. Understanding the facts and symptoms of tick-borne illnesses is essential for everyone, but especially during warm-weather months and for those who spend time outdoors.
A professor of medicine and emergency medicine, Edlow has written a book on the topic, "Bull's Eye: Unraveling the Medical Mystery of Lyme." Edlow will speak at Rappahannock Westminster-Canterbury at 11 a.m. July 31.
He will cover the history and discovery of Lyme disease as well as the latest information about the disease and its treatment. Edlow will examine controversies surrounding the disease and talk about recent widespread outbreaks.
To reserve seating for this timely and important discussion, call Tammy Jo Arsenault, Life Enrichment Assistant and Home Solutions Assistant at RWC, at 804-438-4350.
Share This Story, Choose Your Platform!