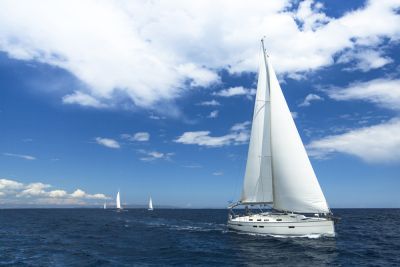 Moving to a Continuing Care Retirement Community (CCRC) can be a major life change, especially for seniors.
When RWC resident Janet Hemming decided to move to a CCRC because it was getting harder to find people to assist her in maintaining her home and four-acre property.
She said, "I have no family in the area and did not want to be a burden to my family if I became disabled or ill."
Janet hired a professional senior moving company to assist with the move.
"I thought that having someone else in charge of the whole process would allow me to do the move and continue with all the other things I was doing," she said.
Janet evaluated different options and ultimately chose the moving company that seemed to have the best fit with [her] style.
"It all went very smoothly even though there were scheduling challenges," Janet said. "I was selling a home, working with RWC to remodel my new place, and planning the move. Everyone worked together to make it happen on time."
The moving company's detailed space plan was particularly helpful.
"Before the move, they labeled where everything went so the movers could work quickly to place the furniture," she said. "In addition to packing and moving, they unpacked and placed everything back into the cupboards and closets, plus hauled away all of the boxes and packing material."
Moving can be an immensely overwhelming and chaotic experience. However, according to Janet, her house was surprisingly livable on the very first night of the move.
"I couldn't find something that they had unpacked and when I called them, they were able to tell me the exact location in my armoire. It's astonishing to note that professional moving companies are so well-organized and specialized in their services that they can inform you of the exact location of your belongings even without being physically present."
Janet suggested that anyone considering a move to RWC should start the downsizing process as early as possible. She also advised, "Read all the contracts and get everything in writing."
She also said, "Spend time in the community before you make any decisions. Go to programs that are offered, drive around the campus at various times of the day and talk to as many people as you can."
Janet has enjoyed her experience living at RWC so far.
"Everyone has been extremely welcoming, and the staff is all very courteous and helpful. The best thing is knowing I don't have to worry about house and yard maintenance. But I still get to have input. I asked the landscaping manager for some color in my front landscape, and a few weeks later, there were beautiful pink azaleas planted!"
Making a move to a CCRC can be a life-changing decision, but it doesn't have to be stressful. Hiring a professional senior moving company can make the entire process smoother and more manageable, as Janet experienced firsthand. By starting the downsizing process early and carefully evaluating different communities, seniors can make the transition to a CCRC with ease. Janet's positive experience with Rappahannock Westminster-Canterbury highlights the many benefits of living in a CCRC, including a sense of community, maintenance-free living, and the ability to have input in one's surroundings. With the right preparation and support, moving to a CCRC can be a stress-free and fulfilling experience.
RWC has a list of approved and vetted local Realtors, home staging experts, downsizing pros, moving companies and more. Download our custom moving checklist. Contact RWC's Marketing Team for a list of experts via email or by calling 804-438-4000.
Share This Story, Choose Your Platform!