Lancaster High School Visual Art students' work on display in May
Nod given to Israeli artist Yaacov Agam in this year's exhibition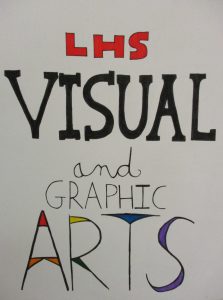 Lancaster High School Visual Arts teacher Sandy Manning recently returned from vacation on the Eastern Shore, where she learned some new things – like Riptide and his band are not a musical band, but the name of the famed Chincoteague stallion and his pony herd. Likewise, this year has had new learning opportunities for Manning's students – LHS visual and graphic artists.
This coming month will mark the 5th year that Manning has selected her students' best work for display in Rappahannock Westminster-Canterbury's annual May art exhibition.
Visitors to this year's show will see some unusual relief sculptures called agamographs, which are fashioned in the manner of Israeli artist, Yaacov Agam.
"This will be a simulation of what he did," Manning said. "The Art Foundations students studied proportions of the face and combined two portraits in their work." Some agamographs will showcase expressionism and the use of color to form a strong emotional impact.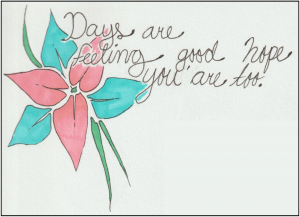 A small collection of acrylic paintings will also be on display with a larger collection of photos and graphic designs, including some work that incorporates layers of transparent images combined with text to add meaning to the work. "Some of the photos include photo booth props that have produced some pretty comical pictures," Manning said.
A ceramic project will be represented with mosaic tiles constructed by the Intermediate Arts class.
Finally, the student's display will feature onomatopoeia in the Pop Art style of Roy Lichtenstein, made using fold-and-cut paper techniques.
"We are always thrilled to have this exhibition at RWC," Manning said. "It really helps to be able to share with the community what our talented young artists are doing at Lancaster High School."
Residents and community members are invited to view the Gallery Hall exhibition from 9 a.m. – 5 p.m. daily in May at Rappahannock Westminster-Canterbury, 132 Lancaster Dr. in Irvington.