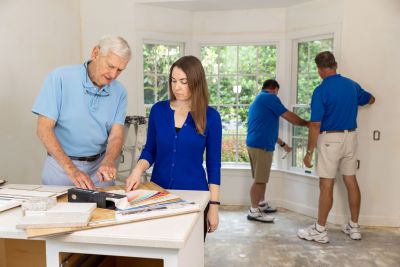 Entry fees for Continuing Care Retirement Communities (CCRCs or "life plan communities") are almost always refundable up to some point. However, the amount and terms of the refund can vary dramatically.
In general, there are two types of refund options:
Declining-balance
The total entry fee is gradually amortized by the CCRC during the first few years of residency; once that period of time has passed, no portion of the entry fee is refundable).
Return-of-capital
Offers a refund of some portion (usually between 50 and 100 percent) of the entry fee if you move out or in the event of death, regardless of how long you live in the community.
Stipulations for the refund
If you choose a return-of capital contract, understand the stipulations for receiving your refund. Here are some questions to ask: Does my unit need to be reoccupied before I can receive my refund? It is common practice within the industry that entry fee refunds, are paid out only after the resident's home or unit has been reoccupied by a new resident. Sometimes there may be a maximum time, such as 1 or 2 years, whereby the refund will be paid even if the residence has not been reoccupied. It is generally preferable that a provider set aside a reserve to help pay refunds rather than relying completely on the resale of the unit.
How can I be sure I'll receive my refund?
Historically speaking the CCRC industry has a very strong record of paying entry fees refunds but it is still important to verify the financial viability and track record of the community you are considering. If there is a stipulation that the residential unit must first be re-occupied, then it is important to ask about the level of demand at the community. What is the average turnover time for vacant units? Is there anything that could disrupt demand going forward? Are there strategic plans in plans for being sure the community remains competitive? If you're not comfortable with this arrangement, then a declining-balance contract may be more suitable for you. What factors, if any, could affect the amount of my refund? Generally, if there are any expenses owed to the retirement community at the time you wish to vacate your unit (e.g., health care expenses), that amount will be deducted from your refund before it is paid. For instance, suppose you require healthcare services for an extended number of years and you run out of money. In this case, rather than asking you to leave the community, the cost of such services could be deducted from your refund. You should also ask how your refund is impacted if pricing changes and the unit you vacate is being offered at a lower rate than you initially paid.
The above article was written by Brad Breeding of myLifeSite and is legally licensed for use.
Share This Story, Choose Your Platform!