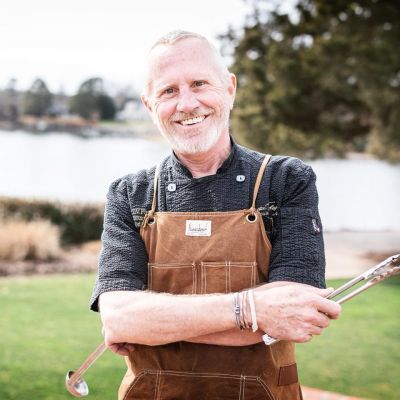 Healthy foods and lifestyle choices are important for people of all ages, which is why they are among the most common New Year's resolutions for Americans. However, they are absolutely essential for senior citizens, who are often more vulnerable to physical and mental health disorders than other age groups. Here are some simple ways seniors can eat and live well in order to enjoy their golden years to the fullest.
Best Foods for Brain Health
Throughout most of our lives as Americans, dietary messaging is typically centered on which foods are best for our bodies. This is certainly important, since physical health also impacts brain health. However, we don't often think about nutrition in terms of brain-healthy foods. Brain health is especially important for seniors, who become prone to many serious cognitive diseases as they age. That's why it's important to be proactive about eating the right foods to support cognitive function.
Here are some of the most brain-healthy foods for seniors (which are also excellent for physical health):
Salmon is rich in two different types of omega-3 fatty acids, which are great for brain health. Eating salmon and other kinds of fatty fish at least twice a week is the best way to get the benefits of these acids.
Leafy greens. Leafy greens contain high amounts of B vitamins, beta carotene, folate, vitamin E, and vitamin K. In addition to boosting energy, B vitamins help to protect the brain from stress- and aging-related damage. Beta carotene, folate, and vitamin E help to prevent cognitive decline associated with Alzheimer's disease and dementia, while vitamin K helps to sharpen memory. To get these benefits, seniors should eat plenty of spinach, lettuce, kale, and arugula.
Coffee. Coffee helps to improve concentration and focus, and in moderate amounts, it can even lift your mood. It's also good for your liver and heart and for preventing chronic physical and mental diseases.
Dark berries and cherries. Dark berries like blackberries, blueberries, and blackcurrants as well as cherries have plenty of antioxidants, which help to protect against cognitive diseases.
Eggs. Eggs contain nutrient-rich, low-fat protein. They're also high in choline, which boosts brain function, and tryptophan, which helps to form the feel-good hormone serotonin.
Nuts. Various kinds of nuts offer different brain health benefits. Walnuts are the best, as they contain more antioxidants than other nuts, along with omega-3 fatty acids. Other great options are almonds (which help to improve memory), pistachios (which help to preserve fatty acids), and macadamia nuts (which boost normal brain function).
Dark chocolate. Besides being decadently delicious, dark chocolate is another food rich in brain-protecting antioxidants as well as flavonoids and caffeine. Flavonoids support blood circulation to the brain, which helps with memory, and caffeine improves short-term brain function.
Other foods. There are many other foods that are excellent for promoting cognitive function. Examples include avocados, Greek yogurt, cruciferous vegetables, and colorful fruits and vegetables in general.
Best Lifestyle Choices for Brain Health
In addition to staying physically active and making a point of consuming healthy brain food, it's essential that seniors intentionally cultivate a healthy lifestyle in other ways. Here are some ways to keep your brain sharp, capable, and happy:
Engage in mentally stimulating activities. The brain is a use-it-or-lose-it organ, so it's important to keep it active, just as you would do with your body. Any activity that challenges you to learn or solve problems works well. Examples include taking classes or teaching yourself new things, solving brain teasers, and exposing yourself to new concepts and skills that pique your interest.
Get plenty of sleep. Sleep deprivation is highly detrimental to your mood, cognitive function, and physical ability. In the long term, it can even contribute to the development of dementia. If you're over age 65, be sure to get 7-8 hours of sleep each night. Find healthy ways to troubleshoot sleeping problems, such as getting enough exercise, practicing meditation, and avoiding alcohol, coffee, or rich or sugary foods before bed.
Take advantage of medical resources. In addition to getting regular checkups from your primary care doctors and any specialists you see, be proactive about seeking out mental health resources. Educate yourself on mental health disorders and cognitive diseases to which seniors are most vulnerable and watch for warning signs of them. Consider a consultation with a mental or cognitive health professional; seek out free mental health resources online and in your area.
Engage with people and hobbies. Maintaining an active social life and pursuing hobbies and interests are key to good mental and brain health. Spending quality time with the people you care about and doing activities you enjoy are great mood-boosters. They also require you to focus, use analytical and problem-solving skills, and learn, all of which are excellent for keeping your brain in good shape.
Enjoy Good Brain Health At RWC
Rappahannock Westminster-Canterbury is a continuing care community (also known as a life plan community) providing the highest quality living experience for discerning senior adults. Our chef TV Flynn hails from the storied Tides Inn and ensures the RWC culinary staff delivers the highest quality local produce, meats and fresh seafood to our residents. Situated on 165 beautiful acres outside the village of Irvington in Virginia's Northern Neck, RWC residents choose to live here for the independent and worry-free lifestyle afforded in a tranquil setting.
At RWC, you're only a ten-minute drive from the Chesapeake Bay or the Rappahannock River as well as a variety of creeks, estuaries, and other rivers. You'll have access to all that our local freshwater and saltwater destinations have to offer, from outdoor recreation to dining on fresh local catches to boutique shopping. Rappahannock Westminster-Canterbury Inc. is a Virginia nonprofit corporation affiliated with the Episcopal and Presbyterian churches. All religions are welcome. Read about our residence options and living our lifestyle!
Share This Story, Choose Your Platform!