Altria Retiree Showcases Photography in RWC's August Art Exhibition
Harold Burnley's work to feature Southwest Virginia landscapes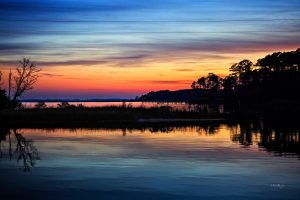 Harold Burnley Jr.'s life work took him all over the globe, giving him a great appreciation for the world's beauty and different cultures. Unfortunately, as the vice president of Research, Development and Engineering, and vice president of Strategic Planning at Altria, he rarely had time to capture any images from his travels. Now he does, and is RWC's featured artist for August.
"I have always loved photography, but I was so busy working, lugging camera gear around wasn't practical," he said.
After his retirement in 2004, however, Burnley soon began making up for lost time, now roaming around in his car whenever he has time and stopping to capture photos of anything that inspires him. Burnley is an exhibiting artist at RAL Art Center in Kilmarnock and is also serving as President of the Board of Directors this year.
"In high school, I had a friend who was a photographer and had a darkroom," Burnley said. "I was completely enamored of the whole thing. I became a photographer for the school newspaper and yearbook. I really liked to photograph sports and especially, football."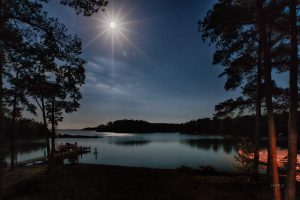 Burnley later served as a photographer and photo editor for student publications at Virginia Tech and was elected to Pi Delta Epsilon, the Collegiate Journalism Fraternity. He also was employed as a Roanoke-Times and World News photographer on the Virginia Tech campus and for other assignments.
He is a chemical engineering graduate of Virginia Tech and a graduate of the Darden School at the University of Virginia, as well as a licensed professional engineer in Virginia. He enjoyed a long professional career, including his time at Altria, but is happy to get back to his creative side. His primary focus is landscape and wildlife photography.
Residents and community members are invited to view his photography at the free Gallery Hall exhibition from 9 a.m. – 5 p.m. daily in August at Rappahannock Westminster-Canterbury, 132 Lancaster Dr. in Irvington.