RWC's February Art Show Showcases Residents' Work
A special tribute to late Alzheimer's patients is also featured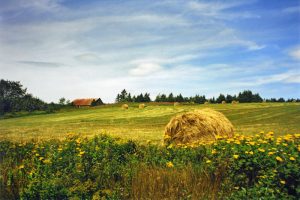 Charles Huckins is a photographer; Cecelia Barton is a painter and Denise Munns is a quilter. The three Rappahannock Westminster-Canterbury residents are among those displaying their work in RWC's February art exhibition along with a special showing of late Alzheimer's patients' artwork.
Huckins dabbled in photography as a youngster, but when he began traveling cross country after his retirement in the mid-1990s, he realized how much the landscape had changed in the 30+ years since he hitchhiked it as a kid. I said, "I need to document some of this stuff," Huckins said. "I consider myself an expressive documentary photographer."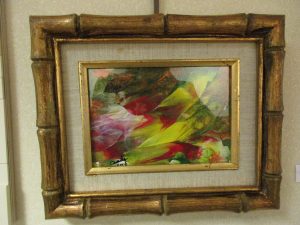 In contrast to Huckins' long-time interest in photography, Barton didn't pick up a paintbrush
until seven years ago. Fellow resident Pat Morris encouraged her to paint and she started with watercolor, working with RWC art teacher Pam Bowers. "I've recently moved to abstract art and mostly working in acrylics," she said. "I've sold a few pieces and given some to family members."
Munns will show three quilts in the February show – a winter American flag with snowflakes instead of stars; a small, fun quilt; and one called "Dad's ties," that she made as a wall hanging of favorite ties after her father-in-law passed away.
"I started quilting in 2008 when I retired," Munns said. "I met a woman in a quilt shop in Burgess who taught me the basics. Then, I joined the Tavern Quilt Guild in Heathsville and I've learned so much!"
Residents and community members are invited to view residents' work as well as the Alzheimer's patients' tribute at the exhibition 9 a.m. – 5 p.m. daily throughout February in Rappahannock Westminster-Canterbury's Gallery Hall.