Careers
Consistently rated one of the best employers in the Northern Neck, RWC provides health care professionals, administrators, and support staff the opportunity to work as part of a team recognized for its commitment to providing exceptional care to residents and through At Home with RWC, throughout the Northern Neck, Middle Peninsula and beyond.
RWC is known for its competitive salaries and wages and generous benefits. What's more, we are committed to helping employees stay current or prepare for advancement through professional development programs.
We provide equal employment opportunity for all persons without regard to race, religion, color, gender, national origin, age, veteran status or disability.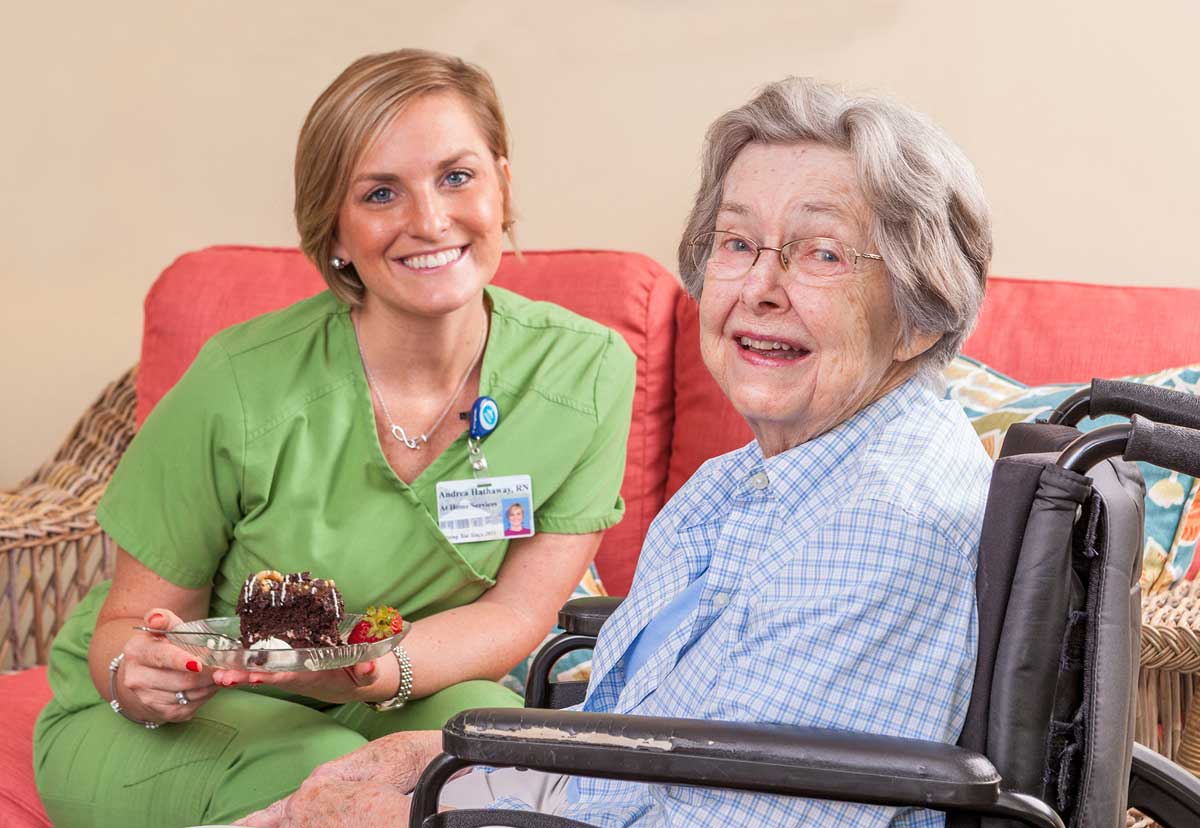 Current Openings and Benefits
Benefits
Health insurance
Dental insurance
Short-term disability
Generous paid time off
Long-term disability
Life insurance
Tax deferred savings plans, with partial company match
Selected scholarship programs
Employee Assistance Program
Current Openings
RWC IS LOOKING FOR PROFESSIONALS FOR THE FOLLOWING CAREER OPPORTUNITIES
Certified Nursing Assistant
Full-Time positions available in the Health Center for state certified Nursing Assistant on the 11-7:30 a.m. shift. PT positions available on all shifts. Individuals will deliver required nursing care, personal care, treatments, and psychological support to assigned residents. Requires the ability to communicate and interact competently on a one-to-one basis with residents and family members. State certifications required. Experience preferred. Up to a $500 Sign on bonus available.
Certified Nursing Assistant and Personal Care Aides
We are in your neighborhood! Positions available to provide quality services to our residents on campus and clients in the local community in the RW-C At Home Department. Successful candidate will provide ADL care, may perform light housekeeping and meal preparation. Responsible for monitoring and recording pertinent information about the resident. Requires previous care giving experience and the ability to work a flexible schedule. Up to a $500 sign on bonus available.
Culinarian
Full and Part Time positions available for Cooks, Waitstaff and Utility Aides in the Culinary Services Department. Individuals must be available to work a flexible schedule including nights and weekends. Requires the ability to demonstrate good interpersonal and communication skills in dealing with residents and staff. Previous food service experience desired but we will train candidates that possess the values needed to be successful at RWC. High School Students (16 yrs of age and older) Welcome! Up to a $500 sign on bonus available.
Personal Care Aides
Secure your success by joining our local medical community! Classes forming now for staff to become a Personal Care Aide and join the At Home with RWC team of professionals.  Medical experience is not required.  RWC will train the right people in our next 40 hour PCA class.  We are seeking caring professionals to perform various client care activities including but not limited to light housekeeping, cooking and other services necessary in caring for the client's personal needs and comfort.
Housekeeper
Full time position open with duties to include daily cleaning in assigned areas, special cleaning projects, assignments require prolonged standing, walking, bending and kneeling. Assigned areas could be indoors or outdoors. Experience preferred with knowledge of infection control procedures. Requires the ability to work a flexible schedule, primarily days with some weekends required.