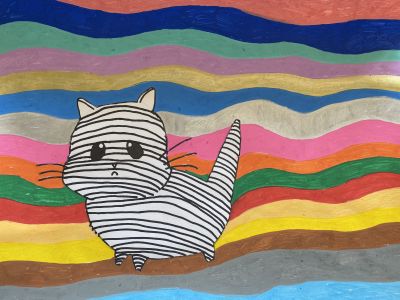 Irvington grade school students display best work of the year in May  
In its first open-to-the-public art exhibition since COVID-19 hit the U.S. in March 2020, Rappahannock Westminster Canterbury (RWC) welcomes art from Chesapeake Academy students in grades kindergarten through 8th grade during the month of May.
Director of Admission (and art teacher) Sonja Smith says she doesn't remember the last time her students displayed their art at RWC, but they are happy to be back.
Coming off Chesapeake Academy's student art show called, "Artstravaganza" and accompanying music show – "Barnyard Moosical," Smith says the RWC exhibition will feature plenty of cows, pigs, and other animal-themed work.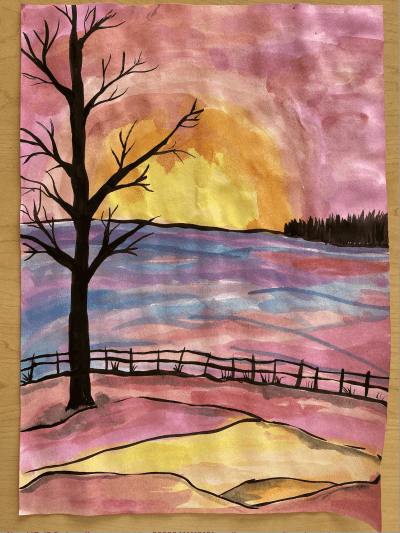 "With younger elementary school children, art begins as more process driven," she said. "They are given the materials and we just see where they go with it. For middle school students, we are heavier into using skills."
The RWC art show will display a mixture of highlights from the year.
"I save everything the kids do throughout the year so we can look through the portfolio and see what their art looked like in September vs. May," Smith said. "They enjoy seeing their progress."
Artwork ranges from colorful watercolors to pen and ink drawings showing contours and pattern skills. In addition to showcasing wildlife, nature figures into many of the students' works – from ferns to flowers.
The Chesapeake Academy art exhibition will be open to the community 9 a.m.-5 p.m. daily throughout May in Rappahannock Westminster-Canterbury's Gallery Hall.
Share This Story, Choose Your Platform!