The first rule of real estate is just as important in retirement as it has been for other moves in your life: it's all about location, location, location. As you look for the ideal spot to retire, consider how it may impact your interests, mental and physical health, bank account, and overall happiness. If you choose the Commonwealthof Virginia, you can truly have your cake and eat it too. Here are just a few reasons why you should consider a Virginia retirement community for your golden years:
Enjoy the Good Life at Rappahannock Westminster-Canterbury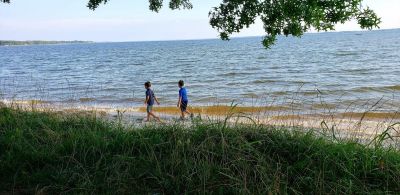 Rappahannock Westminster-Canterbury is a continuing care community (also known as a life plan community) providing the highest quality living experience for discerning senior adults. Situated on 165 beautiful acres outside the village of Irvington in Virginia's Northern Neck, RWC residents choose to live here for the independent and worry-free lifestyle afforded in a tranquil setting.
At RWC, you're only a ten-minute drive from the Chesapeake Bay or the Rappahannock River as well as a variety of creeks, estuaries, and other rivers. You'll have access to all that our local freshwater and saltwater destinations have to offer, from outdoor recreation to dining on fresh local catches to boutique shopping.
Rappahannock Westminster-Canterbury Inc. is a Virginia nonprofit corporation affiliated with the Episcopal and Presbyterian churches. All religions are welcome. Read about our residence options and living our lifestyle!
Share This Story, Choose Your Platform!