There's no shortage of things to do in the Commonwealth at any time of year, but to really get the most out of your summer, head to one of the many coastal cities in Virginia. The ocean breezes and proximity to the water will keep you feeling cool and fresh as you explore the history, parks, beaches, cuisine, and entertainment that only Virginia's coastal destinations can deliver. What's more, Virginia's intricate seaboard geography means you'll get the benefit of a scenic drive with new communities to discover around every peninsular corner.
In fact, there's so much to love about this resource-blessed part of the country that you may just want to pack up and retire now. Here are just a few destinations worth visiting along Virginia's coast.
Irvington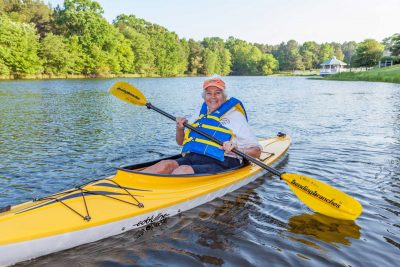 One of the best parts about exploring any region is discovering smaller communities off the beaten tourist path. The picturesque village of Irvington is a true gem in this regard. Here, you can take life slow and enjoy:
The Steamboat Era Museum and Historic Christ Church. Whether you're interested in history, engineering, or Georgian architecture, these monuments to previous eras and modes of living won't disappoint.
Coastal cuisine and drinks. Irvington boasts two oyster bars. The Fish Hawk Oyster Bar offers signature cocktails, burgers, and seafood. The dog-friendly Dog and Oyster Micro-Vineyard and Oyster Bar provides delectable wine tastings, charcuterie, and locally sourced oysters. Merrior Tasting Room is a destination all its own. Approach by boat and by car, but don't miss the fresh oysters, clams and other seafood.
Golden Eagle Golf Course. This lush golf course is situated on a 50-acre lake with surrounding woods. It offers a variety of elevation changes and water features to suit every skill level. (It is right across the street from RWC!)
Charter fishing. Enjoy a guided scenic river cruise or fishing trip with Rappahannock River Charters. You'll enjoy fresh air, stunning views, and plenty of wildlife-watching.
Newport News and Hampton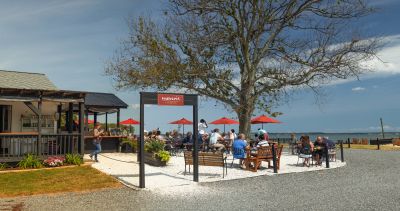 The Newport News and Hampton communities sit side by side, and you can enjoy all that both have to offer in the same visit:
Together, these towns are home to the Mariners' Museum and Park, the US Army Transportation Museum, the Virginia Air & Space Center, and other historic attractions. Whether you love learning about ships, land vehicles, or planes, these centers have you covered. The Virginia Living Museum is not to be missed either; it's an aquarium, zoo, and planetarium all in one).
Hampton Public Piers. These piers offer a tranquil stroll along the marina as well as easy access to the restaurants and shops of the downtown Hampton historic district. The area also hosts festive summer events like the Blackbeard Pirate Festival and Southern Bay Race Week in June.
Buckroe Beach and Park. At this clean beach and park, you can pull up a relaxing patch of sand or have a picnic. If you're feeling more adventurous, enjoy a jet ski tour of historic sites and marine wildlife, or make a splash of your own by renting a jet ski, kayak, or paddleboard.
Events and festivals. Virginia's mild coastal climate makes it possible to enjoy public events and festivals all year long. In summer, enjoy the Newport News Greek Festival, the Juneteenth Freedom Festival, and the 4th of July Stars in the Sky Independence Day Festival.
Virginia Beach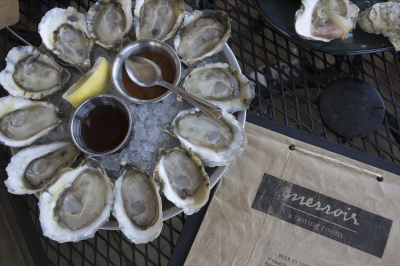 Virginia Beach isn't a wildly popular, family-friendly destination for nothing. Here you'll find something for everyone, including:
Miles of sand and surf, complete with the majestic King Neptune statue that graces Neptune's Park
The Virginia Beach Boardwalk, which is three miles long and will take you past hotels, restaurants, shops, and more
The Virginia Aquarium & Marine Science Center
The Cape Henry Lighthouse, which is a National Historic Landmark
Gorgeous state parks like False Cape State Park and First Landing State Park
Where you can hike, bike, kayak, or camp
Live the Virginia Coastal Life With Rappahannock Westminster-Canterbury
Rappahannock Westminster-Canterbury is a continuing care community (also known as a life plan community) providing the highest quality living experience for discerning senior adults. Situated on 165 beautiful acres outside the village of Irvington in Virginia's Northern Neck, RWC residents choose to live here for the independent and worry-free lifestyle afforded in a tranquil setting.
At RWC, you're only a ten-minute drive from the Chesapeake Bay or the Rappahannock River as well as a variety of creeks, estuaries, and other rivers. You'll have access to all that our local freshwater and saltwater destinations have to offer, from outdoor recreation to dining on fresh local catches to boutique shopping.
Rappahannock Westminster-Canterbury Inc. is a Virginia nonprofit corporation affiliated with the Episcopal and Presbyterian churches. All religions are welcome. Read about our residence options and living our lifestyle!
Share This Story, Choose Your Platform!